Iran
"Knowing Fatima" published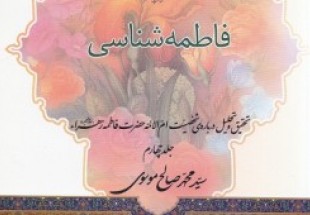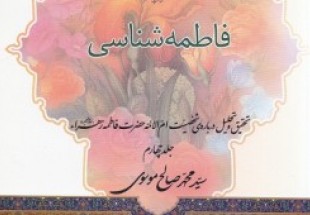 Hujjat-ul-Islam Seyyed Mohammad Saleh Mousavi, Iranian cleric, writing a series of books on the character of Shia Imams (AS), has focused on the Hazrat Zahra (AS), daughter of Prophet Mohammad (PBUH), reported Taqrib News Agency (TNA).
The author in part of his book has written," In quotes and Hadiths by the household of Prophet Mohammad (PBUH) it is noted that a great light in the world which is announced by the angles to be due to a smile by Hazrat Ali (AS), first Ahlul-Bait Imam, cousin and son-in-law of Prophet Mohammad (PBUH) and Hazrat Fatima (AS) his wife."
Hujjat-ul-Islam Mousavian has written the book in 10 chapters where in the first one Shia Muslims and those loyal to Hazrat Fatima (AS) are promised to be safeguarded from hell.
The second chapter is titled "Light of Hazrat Zahra (AS), a light from glory of God Almighty" while "Hazrat Fatima (AS) is the Night of Power" and "Hazrat Zahra is manifest of the best almoner in the path of for God Almighty" are titles for the third and fourth chapter in this book.
"Prophet Mohammad (PBUH): My daughter! You call me with "Father!"" is the heading for the fifth chapter in the book by Hujjat-ul-Islam Mousavian.
However he has titled the next three chapters with quotes by Prophet Mohammad (PBUH) calling his daughter as manifest of all perfections, as the leader of those who trod the right path and settlers of heaven and also God Almighty setting the earth as dowry of Hazrat Zahra (AS).
Those enthusiasts to read the book will conclude this recent publication with chapter nine on "God Almighty chose Hazrat Zahra and appointed the lady among holy figures" and the final tenth chapter titled "Hazrat Zahra submitted to God orders".