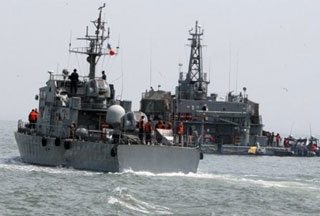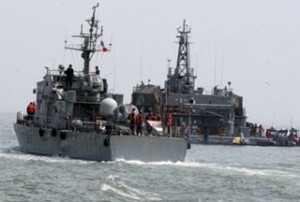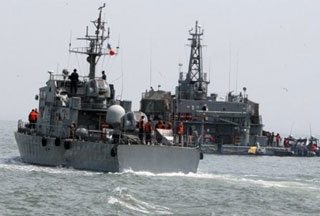 North and South Korean naval forces have engaged in an exchange of fire off the western coast of the Korean Peninsula, Yonhap news agency reports.
The clash took place when a South Korean warship reportedly shot at a North Korean navy ship that crossed the disputed western sea border on Tuesday morning.
The North's ship shot back at the South Korean warship, Yonhap quoted an unnamed South Korean official who did not provide further details.
"There were no casualties on our side while the North Korean boat, half-destroyed, sailed back to the North," the source added.
A spokesman for the South Korean Joint Chiefs of Staff confirmed the clash, but said details were not immediately available, AFP said.
In October, Pyongyang's naval force accused South Korea of sending warships across the border to stir tensions, warning the 'reckless military provocations' could trigger armed clashes.
The disputed border in the Yellow Sea, known as the Northern Limit Line, was the scene of fierce naval conflicts in 1999 and 2002.
The border drawn up unilaterally by United Nations at the end of the Korean War in 1953 has been rejected by Pyongyang, who wants it drawn further to the south.