Korea
Koreas resume exchange of fire along maritime border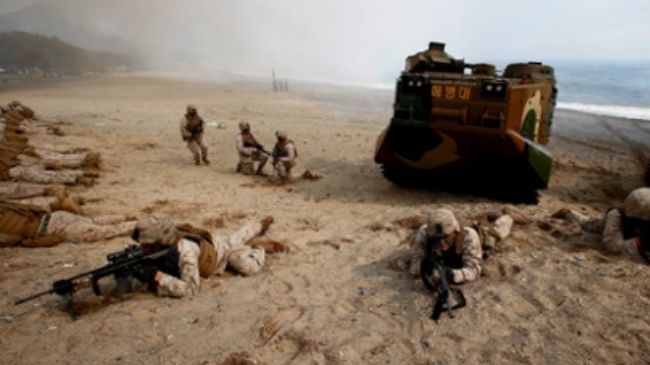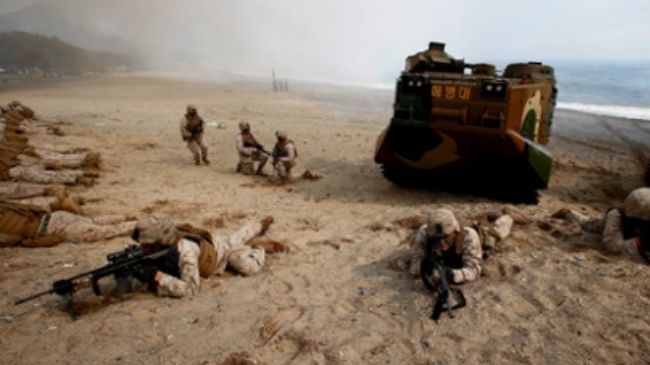 North and South Korean soldiers have resumed an exchange of fire after a lull along their disputed Yellow Sea maritime border.
"Some (North Korean) artillery fire landed in (the) southern part of Northern Limit Line but in the water," a South Korean Ministry of Defense spokesman said, adding, "We counter-fired over the Northern Limit Line."
This comes as two Koreas traded fire across their disputed maritime border on Monday. Seoul says it responded to shells landing in its waters.
Meanwhile, South Korea and the United States are currently conducting annual joint military drills.
Tensions have recently been on the rise between the two Koreas as Pyongyang accuses its southern neighbor and Washington of "rehearsing for an invasion."
Pyongyang has recently launched rockets and ballistic missiles and has also threatened to conduct a new nuclear test.
North Korea says it will take additional measures to demonstrate its might as long as threats from the US persist.
Last year's drill fuelled tensions, with Pyongyang threatening a pre-emptive nuclear strike and US stealth bombers flying over the peninsula
Meanwhile, China has also expressed concern over the ongoing tensions on the troubled Korean Peninsula.
"The temperature is rising at present on the Korean Peninsula, and this worries us," Foreign Ministry spokesman Hong Lei told reporters in Beijing, adding, "We hope that all sides can remain calm and exercise restraint."
Rail lines and other contacts between the two sides were first severed during the 1950-53 Korean War. No peace deal has been signed since then, meaning that Pyongyang and Seoul remain technically at war.