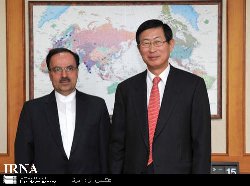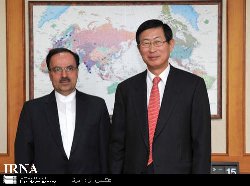 Cho Hwan-eik, President, Korea Trade-Investment Promotion Agency (KOTRA), says Iran is South Korea's major trade partner.
Cho Hwan-eik told Iran's Ambassador to Seoul, Ahmad Masoomifar, that Iran's high economic potential should be introduced to foreign partners.
He said Iran should hold international seminars and meetings, thus bolstering grounds for foreign investment in its territory.
He stressed further expansion of mutual cooperation and relations.