Saudi Arabia
Syria
KSA on Alert as Army of Saudis Rush to Join Syria Terrorists, Seeks Pakistani Weapons to Rebels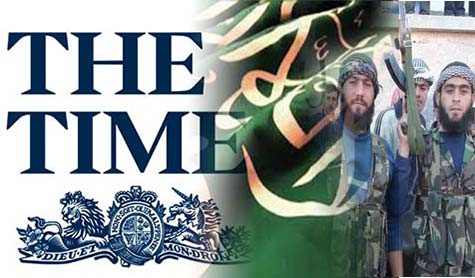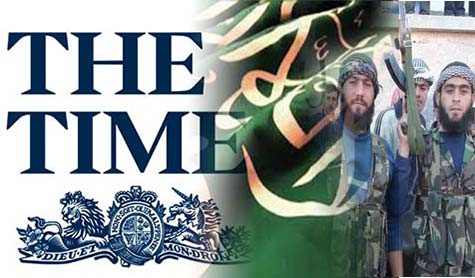 The British daily, The Times, confirmed Monday that the number of Saudi extremists fighting in Syria and Iraq with extremists linked to al-Qaeda is several times higher than previously thought.
According to the daily, the numbers triggered fears in Riyadh that they will return to wage war at home.
"The Saudi government admits that more than 1,000 have left to join the conflict in Syria, but Western intelligence sources liaising with the kingdom say that the figure could be closer to 3,000," it clarified.
Moreover, The Times highlighted that "Hundreds more have joined the fight in neighboring Iraq, where a resurgent al-Qaeda threatens the Government in Baghdad."
Earlier, information emerged that Saudi Arabia is in talks with Pakistan to provide anti-aircraft and anti-tank rockets to Syrian armed groups to try to tip the balance in the war to topple President Bashar al-Assad, a Saudi source said Sunday.
Pakistan makes its own version of Chinese shoulder-launched anti-aircraft missiles, known as Anza, and anti-tank rockets — both of which Riyadh is trying to get for the armed groups, said the source, who is close to Saudi decision-makers, requesting anonymity.
The source pointed to a visit to Riyadh earlier this month by Pakistan's army chief of staff, General Raheel Sharif, who met Crown Prince Salman bin Abdul Aziz.
Prince Salman himself last week led a large delegation to Pakistan, shortly after Saudi's chief diplomat Prince Saud al-Faisal visited the kingdom's key ally.
Jordan will be providing facilities to store the weapons before they are delivered to Syria terrorists.
The head of the Syrian opposition, Ahmad Jarba, promised during a flying visit to northern Syria last week that "powerful arms will be arriving soon.
Saudi Arabia has a strong influence on Syria's southern front, where it coordinates with Jordan, and has helped unite the armed fighters in the area, according to Syrian opposition sources.
On the other hand, Qatar and Turkey are responsible for coordinating with the militants on the northern front, said an official of the Syrian opposition, requesting anonymity.
On its internal front, Saudi Arabia has sidelined intelligence chief Prince Bandar bin Sultan, who had been leading Riyadh's efforts concerning Syria, according to a Western diplomat.
Diplomats have said that the file has been passed to the interior minister, Prince Mohammed bin Nayef, known for his successful crackdown on al-Qaeda following a wave of deadly attacks in the kingdom between 2003 and 2006.
Bandar's management had triggered American criticism, diplomats said.
Source: Alahednews