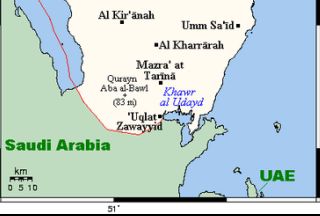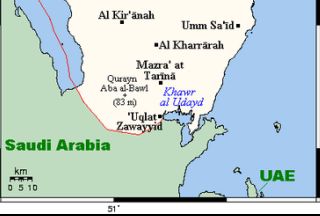 Tension between Saudi Arabia and the neighboring United Arab Emirates are reportedly on the rise over a disputed region linking the UAE to Qatar.
Reports say Saudi officials have visited Abu Dhabi to pressure the UAE into withdrawing its territorial claims.
Based on a 1974 treaty between Riyadh and Abu Dhabi, Saudi Arabia was granted a 25-kilometer (15-mile) corridor through the Khawr al-Udayd region, which links the UAE to Qatar.
However, Abu Dhabi now says the accord was never ratified by its Federal National Council and wants the territory back.
Last August, Saudi authorities stopped UAE citizens from entering the country using identification cards that included a map showing the Khawr al-Udaid region as part of their territory and urged Abu Dhabi to correct the map according to a border agreement signed in 1974.