Yemen
KSA used cluster bombs in Yemen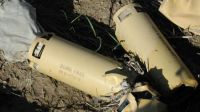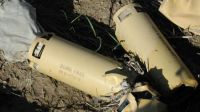 A new report has revealed that Saudi Arabia used cluster bombs against the Houthis in northern Yemen in 2009.
A documentary report by US television network HBO said Saudi forces dropped bombs on areas in Yemen's northern province of Sa'ada, adding that the bombs are still claiming civilians' lives.
According to Press TV, the report noted that shells which were marked with a model type, CBU-52B/B, and labels that read "US AIR FORCE" were found in Sa'ada.
The report added IHS Jane's, a defense and security analysis firm, said the Saudis used European Tornado IDS and American-made F-15S aircraft in the fighting.
It added "Most of the planes they used to drop the cluster bombs were Tornadoes."
Hamoud Gabish, the deputy director of al-Hayyat humanitarian organization, said of a series of attacks that, by his estimate, resulted in bombs being dropped on 164 locations in Sa'ada.
In addition to Saudi Arabia, Gabish held the US and UK accountable for the bombings and their aftermath.