Syria
Kurdish Fighters Fully Control Syria's Kobani despite US and allies' collaboration with ISIL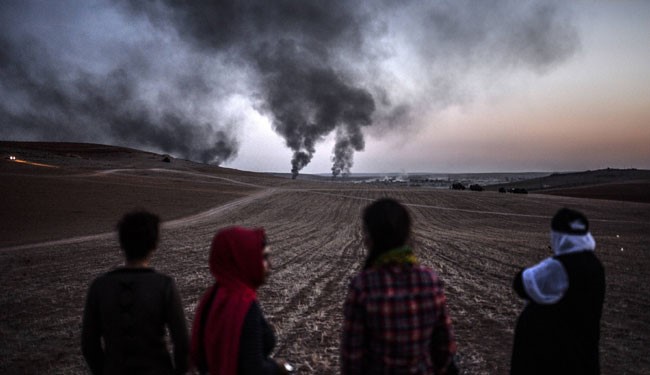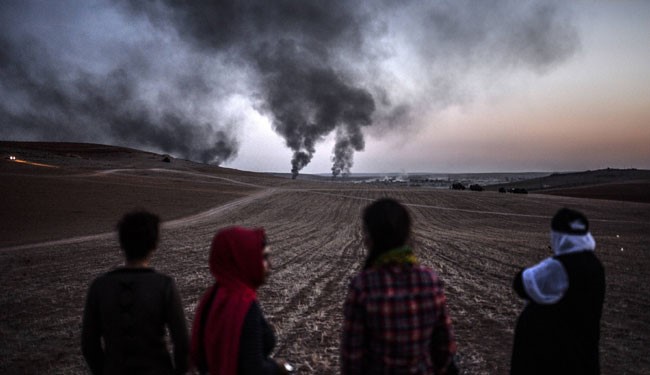 Kurdish fighters are claiming progress in their fight against ISIS and now control at least 100% of the embattled Syrian city of Kobani, a monitoring group said Monday.
Fighters belonging to the People's Protection Units, known as YPG, advanced in the neighborhood of Maqtalah in the city, according to the Syrian Observatory for Human Rights, a London-based opposition group.
Syrian activists emphasized that the protection units of the Kurdish people under the leadership of Mahmoud Brkhaddan, managed to progress on the outskirts of Kanye Kerda neighborhood and many areas in Kobanî".
The activists concluded that ISIS presence declined and was limited in the eastern area on the outskirts of (Kobani).
"Yesterday, Kurdish People's Protection Units in Syria regained control of two villages in Southern Kobani, situated along the road leading to Aleppo," Gergeri told RIA Novosti on Sunday. "(YPG fighters) make advances along the whole of the front line. At the moment our forces control 90 percent of the city and some territories outside of it. The enemy is retreating."
Kobani, one of the largest cities in the Kurdish region bordering Turkey, was besieged by the so-called "Islamic State of Iraq and the Levant" (ISIL) terrorist group in September. Since then, Kurdish forces have been trying to drive the Takfiris out of the city.
ISIS, the extremist militant group, has been fighting for Kobani for months, hoping to add it to the territory it has already controls in parts of Syria and Iraq for what it calls its new independent Islamic state.
Kobani is strategically important with its location on the border with Turkey.
Airstrikes by the United States and its allies, part of a larger U.S.-led coalition effort against ISIS in the region, intermittently take out ISIS targets in the area. The coalition started operations in September.