Kurdish fighters halt ISIL advance in northern Syria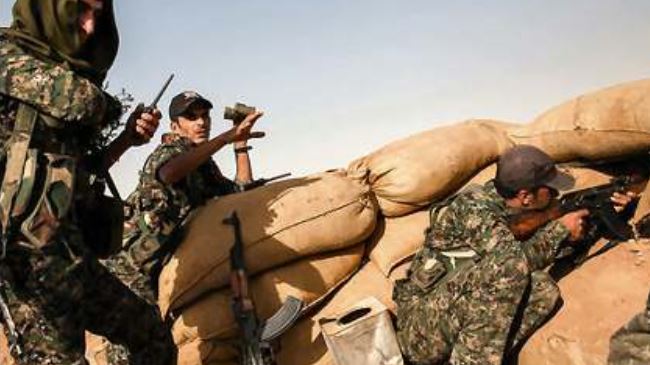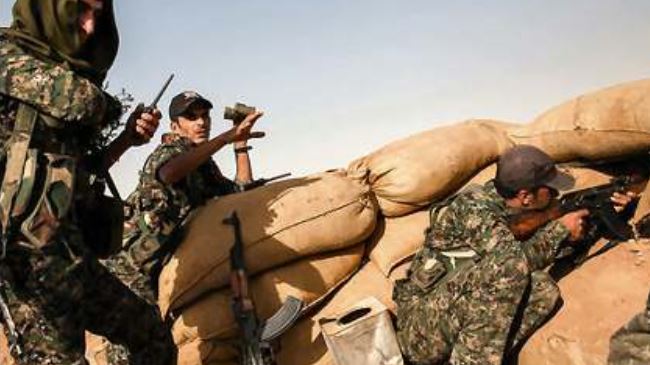 Syrian Kurdish fighters say they have stopped the ISIL Takfiri militants' advance to the east of the town of Ain al-Arab, known as Kobani to the Kurds, in northern Syria.
"Fierce clashes are still underway but the ISIS (ISIL) advance to the east of Kobani has been halted since last night," Redur Xelil, spokesman for the Syrian Kurdish People's Protection Units (YPG), said on Monday.
The ISIL Takfiris have been seeking to capture the strategic town, located close to the Turkish border, since Tuesday and have so far seized 60 Kurdish villages in the region.
The so-called Syrian Observatory for Human Rights also confirmed the news, adding that the ISIL militants have made no major advance over the past 24 hours.
On Sunday, the head of Turkey's Disaster and Emergency Management Agency, Fuat Oktay, said some 100,000 Syrians have fled from northern Syria into Turkey over the ISIL atrocities in less than a week.
The Takfiri ISIL militants have seized large swathes of Iraq and Syria. They have carried out heinous crimes in the two countries including mass execution of people.
Syria has been gripped by deadly violence since 2011. The Western powers and their regional allies — especially Qatar, Saudi Arabia and Turkey — are reportedly supporting the militants operating inside Syria.
More than 191,000 people have been killed in over three years of fighting in Syria, says the Office of the UN High Commissioner for Human Rights (OHCHR), describing the figure a probable "underestimate of the real total number of people killed."