Syria
Kurdish Fighters Push Backs ISIS in Kobane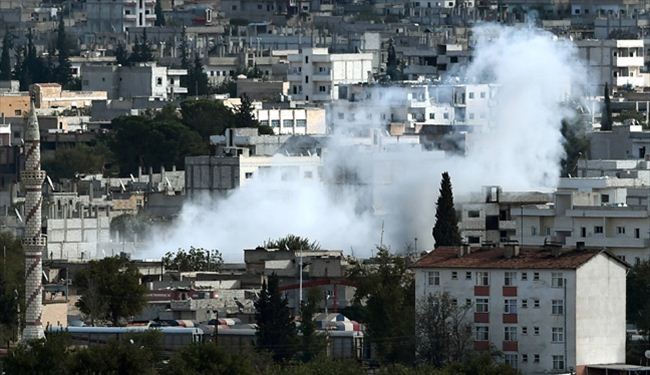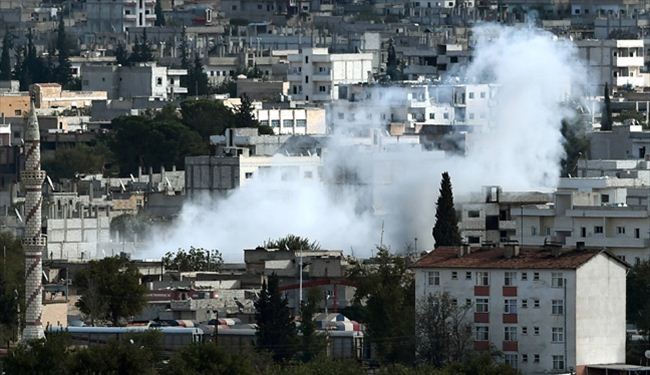 ISIS militants were retreating Thursday from areas of Kobane, a key Kurdish town in northern Syria on the border with Turkey, as the terrorists faced a combination of US-led airstrikes and attacks by Kurdish fighters.
"The Kurdish fighters have recaptured a road from the ISIS in the western part of Kobane," Rami Abdel-Rahman, the head of the Syrian Observatory for Human Rights, told dpa.
Around 662 people, including 374 from the ISIS, have been killed since September 16 when the al-Qaeda splinter group started an offensive to seize Kobane, according to the Britain-based Observatory.
US officials have warned that Kobane could still be overrun by the terrorists."It's important for people to understand: Kobane could still fall,"Admiral John Kirby, Pentagon spokesman, said on Wednesday.
Kurdish official say they are running low on ammunition, weapons, food and medical supplies.
If the ISIS captures the entire area, it would have a continuous stretch of land from western Iraq deeper into Syria, with more positions along the border with Turkey.The only supply line to Kobane, coming from Turkey, remains largely closed, as Ankara hesitates about its role in the US-led coalition against the ISIS.
Officials said Thursday an airstrike by the US-led coalition in northern Syria accidently killed civilians and Kurdish fighters from the People's Protection Units (YPG) battling the ISIS.
US warplanes struck 14 times near Kobane into Thursday, hammering the ISIS terrorists, the American military said.
Central Command said the air attacks Wednesday and Thursday "successfully struck" 19 IS-held buildings, two command posts, a heavy machine gun, three sniper positions and other targets.
US-led forces have now carried out more than 100 air strikes near Kobane since September 27, according to Central Command figures.
Elsewhere, the Obsevratory reported that at least 20 ISIS fighters, mostly foreigners, were killed in an attack by YPG fighters on the western outskirts of the town of Ras al-Ain in the northern Syrian province of Hasaka.
YPG fighters also took control of the area of Tel Zankat on the western edge of Ras al-Ain and seized weaponry from the radicals, the Observatory said.