Iraq
Kurdish fighters retake villages, military base in ISIL-held Raqqa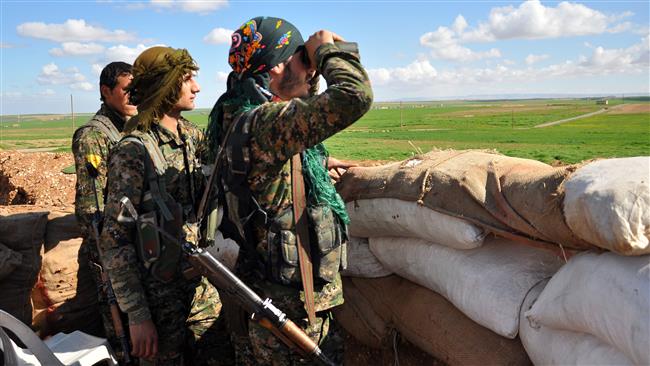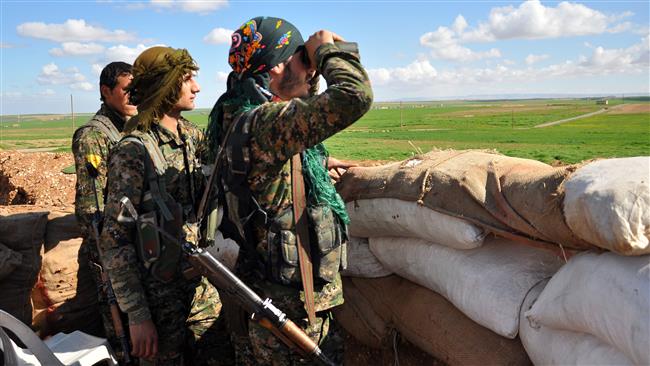 Syrian Kurdish forces have reportedly retaken control of several villages and a military base in northern Syria as they continue their advance into ISL-held Raqqa Province.
According to reports, the Kurdish forces of the People's Protection Units (YPG) continued their advance into the villages on the outskirts of the recently-liberated town of Tal Abyad near the Turkish border, forcing the ISIL terrorists to withdraw from the area.
Redur Khalil, a YPG spokesman, said the Kurdish forces are now only 50 kilometers away from the city of Raqqa, the main ISIL stronghold in Syria.
Kurdish fighters regained control of Tal Abyad on June 15. The city's liberation dealt a heavy blow to the ISIL extremists as it cut off a major supply route for the terror group.
The Takfiri terrorists used the town near the Turkish border for illegal oil sales, and for smuggling foreign militants into Syria.
In another development on the battlefield, YPG forces also recaptured a military base called Brigade 93 in the town of Ain Issa in Raqqa Province, killing many extremist terrorists during the operation.
Brigade 93, which belongs to the Syrian army, had been taken over by ISIL a few months ago.
Since liberating the Kurdish border town of Kobani, also known as Ain al-Arab, in January, the YPG forces have made several territorial gains against the ISIL Takfiris.
Kurdish forces say they have intensified efforts to flush out the militants from the troubled region in recent months.
The ISIL militants, with members from several Western countries, control parts of Syria and Iraq, and have been carrying out horrific acts of violence such as public decapitations and crucifixions against all ethnic and religious communities.