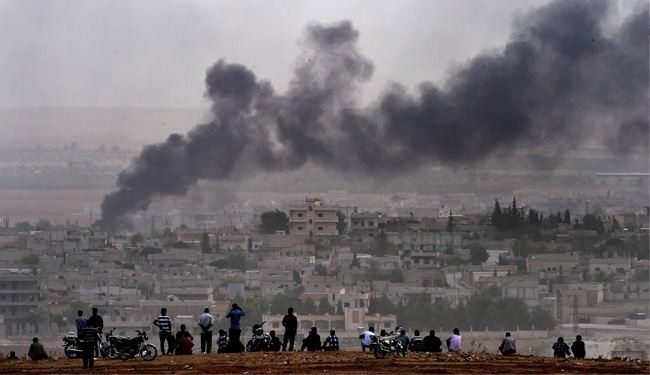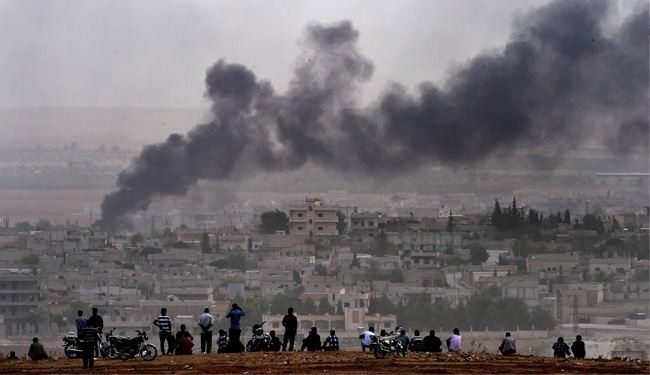 Activists say Kurdish fighters have been able to halt the advance of the ISIS extremist group in the Syrian border town of Kobani.
The Britain-based Syrian Observatory for Human Rights says the militants have not been able to advance since Friday but are sending in reinforcements.
ISIS fighters launched an offensive south of the town Saturday but were repelled and lost many fighters.Rami Abdurrahman, the Observatory's chief, said 36 ISIS fighters were killed in Kobani on Saturday. The ISIS control more than a third of the town.
ISIS terrorists have been launching attacks against the Kobane for more than two weeks, yet Kurds defending it have not given up.
The extremist group started a large scale attack on Kobani in September and in less than a month nearly 180,000 Syrian refugees had been forced to flee into Turkey.
However, the U.S.-led coalition did not start airstrikes until IS forces were about to take the center of Kobani.
Kurdish fighters battling ISIS militants in the Kobani said on Saturday that they have begun pushing back the militants, AFP reports.
Activists say the ISIS group, whose flag could be seen atop a building in east Kobani on Sunday, is now trying to advance street by street.