Syria
Kurdish Forces, Syrian Army Coming Close to Contact Line in Deir Ezzur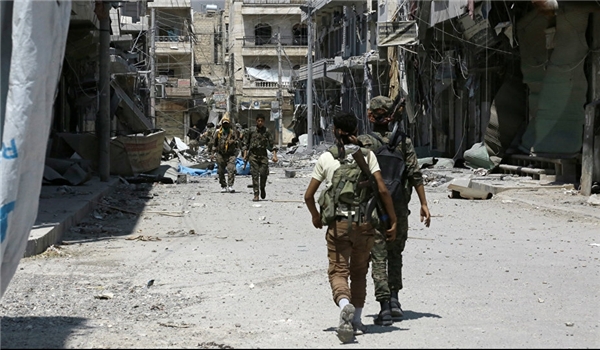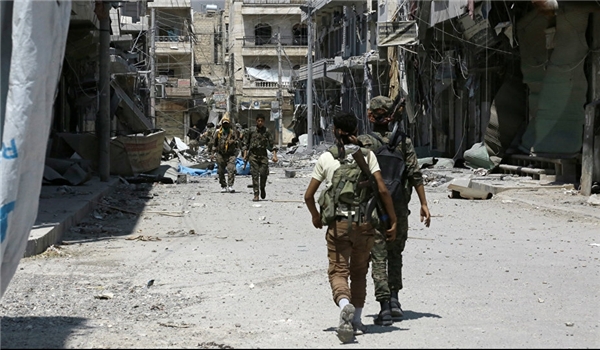 The Syrian Democratic Forces (SDF) continued the Island's Storm operations in Deir Ezzur, advancing in two fronts, gaining control over several points and inching closer to the army positions.
The Kurdish-language Hawar News reported that the SDF forces moved towards Deir Ezzur from the two regions of Abu Fas and Abu Khashab, advancing towards Deir Ezzur city 67km from the first and 47km from the second region.
It added that during the operations, the SDF took control of several points and regions, including the Cotton Factory, al-Hajifat, Hamar al-Tawil and al-Arabidi as well as the villages of al-Malehah and Raqab al-Hokoumah and the industrial town of Deir Ezzur.
They also won control of several positions in the Eastern parts of Euphrates River, reaching regions near Deir Ezzur city.
The Syrian army also continues its military operations in surrounding areas of Deir Ezzur city, inflicting heavy losses on ISIL terrorists.
The army units supported by allied forces in Deir Ezzur Airport launched intensive military operations in the surrounding areas of al-Juffreh village to the Southeast of Deir Ezzur city on Wednesday and managed to restore security to the regions around residential areas and military points of the village after regaining control of several areas.
Meantime, the Syrian fighter jets pounded the ISIL's military positions in al-Janineh, Ayash, al-Baqilieh, Hatleh, al-Huweiqa and the crossing points of al-Juffreh, killing a large number of terrorists and also destroying their military vehicles.