Iraq
Middle East
Kurdish, volunteer fighters halt clashes in north Iraqi town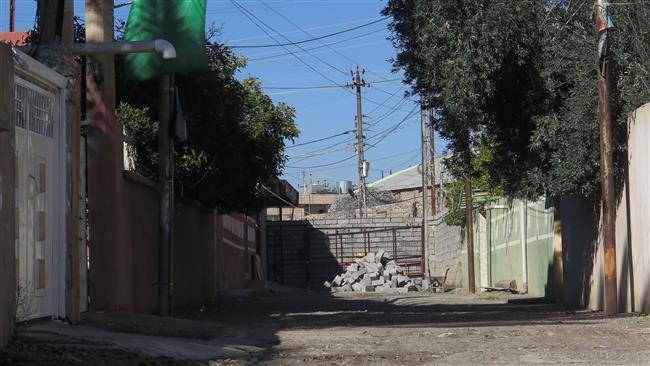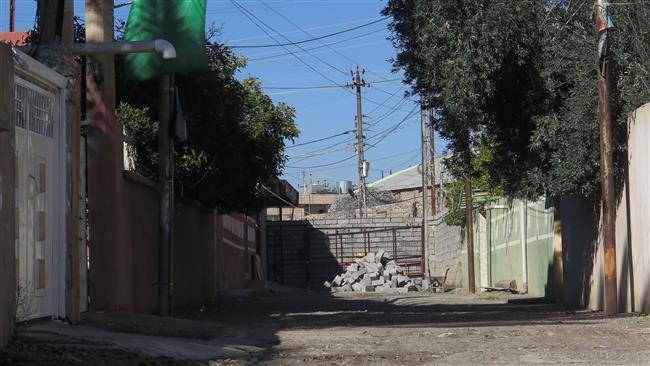 Iraqi Kurdish and volunteer fighters have reached an agreement to cease hostilities in a disputed town north of the country.
Hadi Ameri, the commander of Iraq's Popular Mobilization Forces (PMF), said on Sunday that paramilitary fighters had reached a deal to end the fighting in Tuz Khormato in Salahuddin Province.
Ameri said the senior figures from the two sides will "sit down imminently" to discuss the terms of an agreement which is meant to calm down the situation in the city located about 130 miles (200 kilometers) north of Baghdad.
"We are against any conflict involving Turkmens, Kurds and Arabs in Tuz Khormato and reject military solution," said Ameri who reportedly traveled to the city after fighting surged between the Kurdish peshmerga forces and Shia fighters.
The fighting on Sunday came after two neighbors, a Kurd and a Shia Turkmen, became involved into a quarrel only to trigger a wider military confrontation in the city, said Karim al-Nouri, the spokesman for PMF. The official accused the Kurds of using tanks and shelling homes belong to Turkmen residents.
The pledge for cessation of hostilities came after Iraq's Prime Minister Haider al-Abadi ordered the Joint Military Command to "take all the necessary military measures to control the situation in Tuz Khormato and to avoid the consequences."
The city, mainly dominated by Shia Turkmens, was once under heavy attacks by Daesh, a Takfiri group which controls territories in north and west of Iraq. An extensive operation by the PMF and allied military units secured the area although clashes have continued since then between the Shia force and Kurdish fighters over the control of the town in Iraq's Salahuddin province.