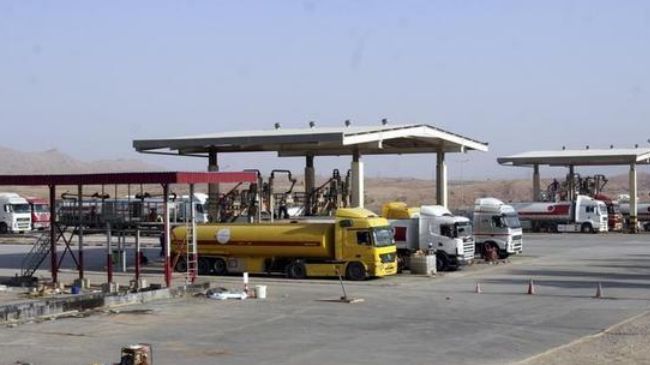 Turkish Energy Minister Taner Yildiz says Iraq's semi-autonomous Kurdistan region continues pumping crude oil to neighboring Turkey despite Baghdad's recent legal action against Ankara.
Iraq's Kurdistan Regional Government (KRG) continues flowing oil to the southern Turkish port of Ceyhan at 100,000 to 120,000 barrels per day (bpd), Hurriyet Daily News quoted Yildiz as saying on Thursday.
On May 22, Yildiz announced that Ankara had begun exporting the first one-million-barrel cargo of crude oil from Iraq's Kurdistan region to international markets through the Ceyhan port.
Following the announcement, Iraq's Oil Ministry filed a request for arbitration against Turkey and its state-owned pipeline operator, BOTAS, with the International Chamber of Commerce in the French capital of Paris on May 23.
The Iraqi Oil Ministry said in a statement on the same day that the transportation and storage of the Kurdish oil in Turkey came without its authorization, and Ankara and BOTAS "have breached their obligations under the Iraq-Turkey Pipeline Agreement."
The Kurdistan Regional Government has censured Baghdad's legal move against Ankara as "self-defeating" and "illegitimate."
The KRG has sent about 2.5 million barrels of oil to Turkey, which is being stored in storage tanks at Ceyhan.
Erbil and Ankara have signed a multi-billion-dollar energy package. Under the deal, Kurdistan's oil can reach Turkey and the global markets via the Mediterranean Sea.
Ties have soured between Turkey and Iraq over the energy relations between Ankara and the Kurdistan Regional Government. Baghdad says oil sales should be overseen by the central government and considers any independent oil exports as tantamount to smuggling.