Iraq
Kurds should abandon secession bid: Iraq premier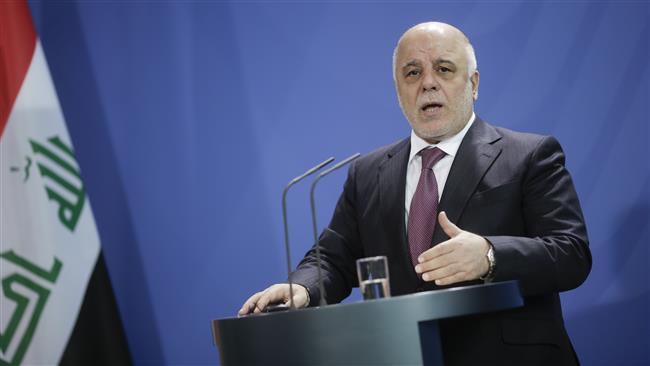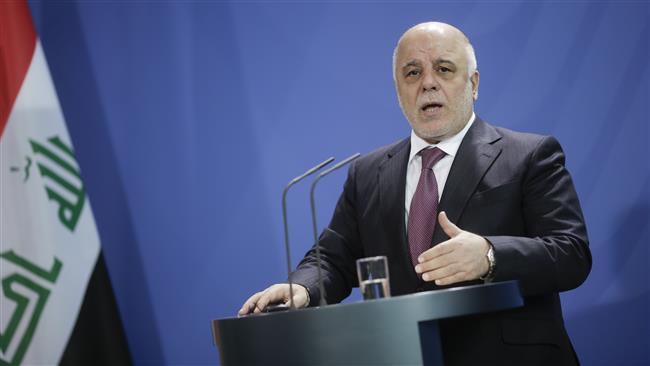 The Iraqi prime minister has stressed the need for preserving the country's territorial integrity and called on Kurdistan to scrap any plans for independence, saying the autonomous northern region could not do without the mainland.
"The Kurdistan region will not develop without Iraq, and Iraq must be united in all its components," Haider al-Abadi said following talks with German Chancellor Angela Merkel in Berlin on Thursday.
"Kurdistan is part of Iraq and I hope it will remain so," he added.
The remarks came more than one week after President of Iraq's Kurdistan Regional Government (KRG) Masoud Barzani stated that the time is ripe for the region to hold a referendum on statehood despite major economic problems with which it is struggling.
Asked about the timing of the vote, Ali Awni, a leader in Barzani's Kurdistan Democratic Party, said that "today is better than tomorrow."
Falling oil prices has hardly hit Iraqi Kurdistan, which like the capital, Baghdad, heavily relies on oil income to provide the majority of its funds.
Many blame the Kurdistan government's independent selling of oil as a reason for its financial woes as the administration could keep itself afloat by having access to loans and bond markets with the authorization of the central government.
Employees in the regional government sector have held demonstrations to express their outrage at unpaid salaries and wage cuts.
Elsewhere in his remarks, Abadi said oil revenues have plunged to just 15 percent of their level two years ago, urging the international community to help shore up Iraq's ailing economy.
The premier further urged the world community to not only assist Baghdad in its battle against Daesh terrorists, but also "support Iraq so that the state can provide essential services to its people."
Gruesome violence has plagued the northern and western parts of Iraq ever since Daesh launched its offensive in Iraq and took control of portions of the country in June 2014. The KRG has been the main force in fighting the terror group in the northern parts of the Arab country.
Merkel, for her part, announced a credit line worth USD 560 million, saying Iraq requires "an economic recovery (through) infrastructure projects, above all in cities that have been liberated" from the grips of Daesh.
The German funds are meant to help Iraq "rebuild their infrastructure, as well as give people hope for the future, so that they can avoid having to leave their country," she said.