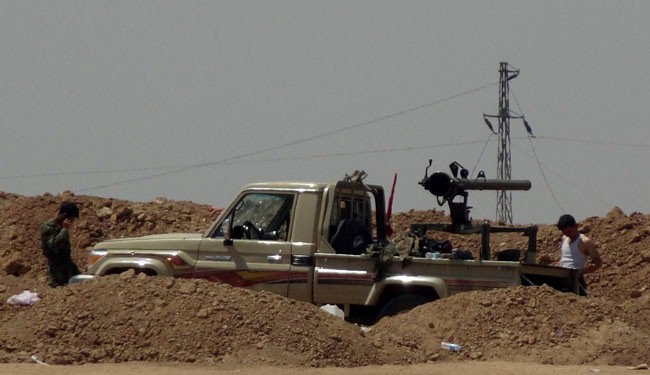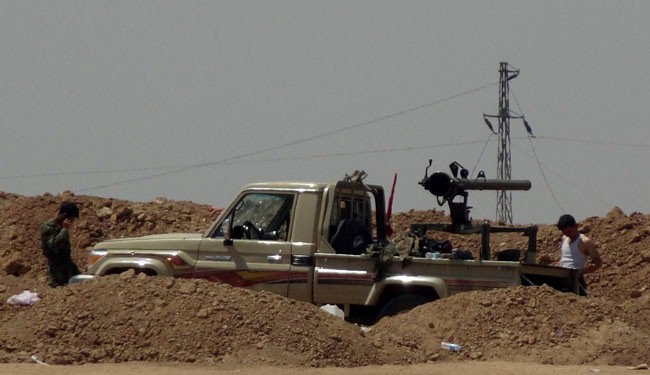 Kurds from Iraq, Syria and Turkey joined forces in north Iraq Wednesday to try to reclaim areas lost to ISIL militants and rescue thousands of civilians stranded in mountains without food or water.
The fate of the civilians, many of them from the Yazidi minority who fled to the Sinjar mountains after an attack by ISIL terrorist group at the weekend, has sparked international concern.
In raids west and north of their main Iraqi hub of Mosul in recent days, ISIL Takfiri militants took over the towns of Sinjar and Zumar, further secured the border with Syria by seizing Rabia, and bagged several oilfields in the process.
As part of the fightback, an Iraqi government airstrike smashed a hole in a Mosul building the terrorist had been using as a self-claimed court, military spokesman Qassem Atta said.
He claimed 60 ISIL terrorists had been killed and 300 prisoners, serving sentences for such violations as smoking or wearing "Western" clothes, set free by the strike.
Witnesses in Mosul confirmed the ISIL self-claimed court had been hit but more details were not immediately available.
A senior official from Iraq's Patriotic Union of Kurdistan (PUK) party said Kurdish fighting units from the homegrown peshmerga, the Syrian-based PYD and the Turkish PKK had agreed to share responsibility for the ongoing counter-offensive.
"The fighters of West Kurdistan and the PKK are responsible for confronting Daash (ISIL's former Arabic acronym) in Rabia and the Sinjar area," said Hallo Penjweny, the PUK's top official for the Mosul region.
"On our side, we are taking care of Zumar and the rest of the area north and east of Mosul," he told reporters.
Sinjar is west of Mosul, Iraq's second city.
West Kurdistan refers to the Syrian Democratic Union Party (PYD), which claims it has already retaken Rabia but it remains unclear how much progress it has made in the Sinjar area.
Another PUK official warned it could be some time before all the civilians can be rescued.