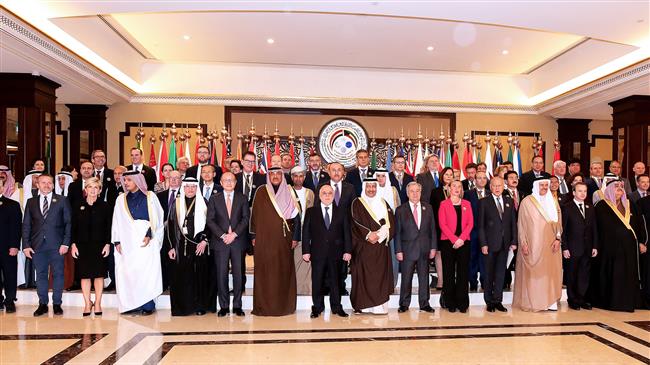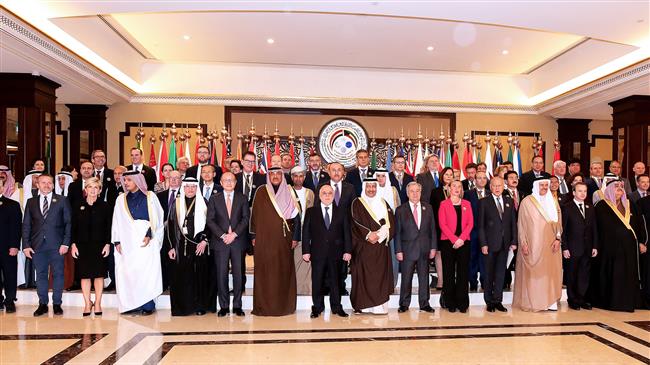 The Kuwaiti capital is hosting the second day of an international conference aimed at raising funds for reconstructing Iraq, which is reeling from the Daesh terror group's campaign of death and destruction.
The event, dubbed the Kuwait International Conference for Reconstruction of Iraq, entered its second day in Kuwait City on Tuesday, with world leaders and senior politicians in attendance.
Addressing the forum, Kuwaiti Emir Sheikh Sabah al-Ahmad Al Sabah pledged $2 billion towards the reconstruction of Iraq.
He said that $1 billion would be in the form of loans, and the rest would be invested in projects.
"This large assembly of international communities that are here today is reflective of the large loss that Iraq withstood in facing terrorism," the Kuwaiti emir said. "Iraq cannot commence the mission of rebuilding itself without support."
Turkish Foreign Minister Mevlut Cavusoglu also pledged $5 billion in the form of loans and investment.
Saudi Arabia and Qatar also said they would allocate $1.5 billion and $1 billion, respectively.
Meanwhile, the UN chief also urged the global community to back the reconstruction of Iraq.
"The whole world owes you a debt for your struggle against the deadly global threat posed by Daesh," Antonio Guterres told the donors' conference in comments directed at the Iraqi delegation.
Guterres said 2.5 million remain displaced in the aftermath of the devastating war in Iraq.
"The UN Development Programme's Funding Facility for Stabilization is working in 25 cities and districts, supporting the return of displaced people to their homes," he said.
Iraqi Prime Minister Haider al-Abadi also told the meeting that his government had managed to repatriate half of the displaced.
"There are more than five million internally displaced persons in Iraq. There are also refugees from Syria. The government managed to repatriate more than half of them at their regions," he said.
Iraq is seeking $88.2 billion in aid from donors to fund its reconstruction efforts.
Daesh unleashed a campaign of death and terror in Iraq in 2014, overrunning vast swathes in lightning attacks. Iraqi army soldiers and allied fighters then launched operations to eliminate Daesh and retake lost territory.
It took over three years for Iraqi armed forces to fully liberate the country's territory from the clutches of Daesh terrorists.
Abadi declared victory over the Takfiri outfit in December 2017.