Middle East
Kuwait holds mass funeral for Shia mosque bombing victims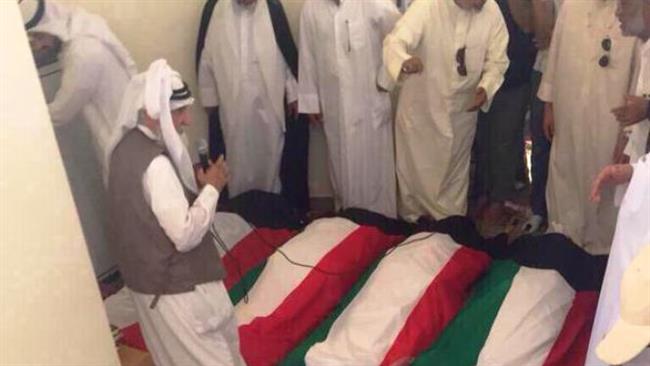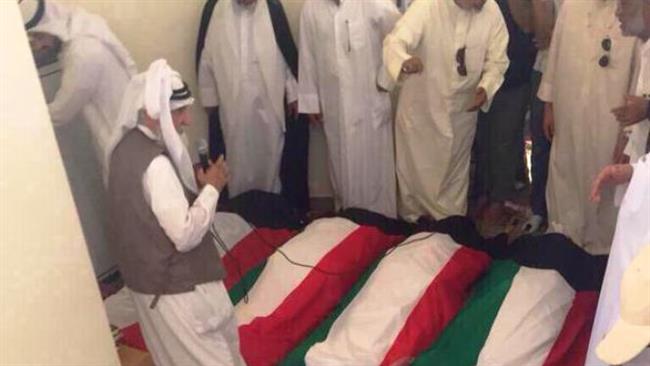 Kuwaiti people have held a mass funeral for the victims of a bomb attack that targeted Shia worshipers at Imam Sadiq Mosque in Kuwait City.
According to the authorities at the mosque, the funeral procession began in the cemetery west of the capital at 4:00 p.m. (1300 GMT) on Saturday.
In a statement earlier in the day, Kuwait's Interior Ministry confirmed that 26 worshipers were killed and over 220 were wounded in the blast on Friday.
The Kuwaiti government has reportedly beefed up security at Shia mosques while volunteer committees have been set up to protect the mourners during the funeral procession.
Kuwaiti Emir Sheikh Sabah al-Ahmad al-Sabah and other senior officials have condemned the attack, saying it was aimed at stirring sectarian strife in the country. Sabah, who immediately visited the site of the bombing, called the attack "a desperate and evil attempt targeting Kuwait's national unity."
In a show of solidarity, major Sunni leaders have also expressed solidarity with the victim families. The emirate also declared Saturday a day of mourning.
Two Iranians among fatalities
Iran's Foreign Ministry Spokeswoman Marzieh Afkham on Saturday said the Iranian Embassy in Kuwait has confirmed that two Iranians had been killed in the terrorist attack on the Kuwaiti mosque.
"Unfortunately, two of the fellow citizens who resided in Kuwait were martyred in the terrorist move yesterday," Afkham told IRNA.
Security officials said an unspecified number of suspects have been arrested in connection with the terrorist attack.
The Takfiri ISIL terrorist group has claimed the Friday bombing, the first terrorist attack targeting Kuwaiti Shias, who make up around one-third of a population of 1.3 million.