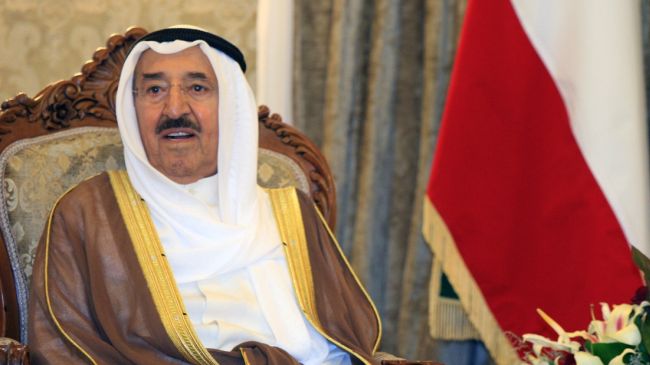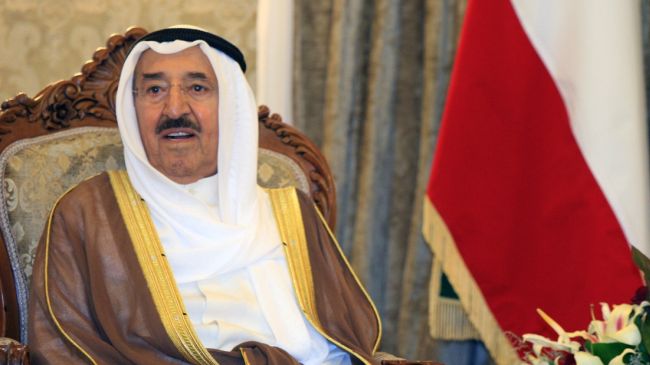 Iran has dismissed claims by certain media outlets about Kuwait's intermediary role between the Islamic Republic and Saudi Arabia.
As Kuwaiti Emir Sheikh Sabah al-Ahmad al-Jaber al-Sabah paid a landmark visit to Tehran on June 1-2, certain media quoted Kuwaiti Foreign Ministry Under-Secretary Khaled al-Jarallah as saying that Kuwait, which currently holds the rotating presidency of the Persian Gulf Cooperation Council (PGCC), has balanced links with Iran and is willing to mediate between Riyadh and Tehran.
"The issue of mediation has not been on the agenda while contacts and exchanges between Iran and Saudi Arabia … are underway and running their course," Iran's Foreign Ministry Spokeswoman Marzieh Afkham said on Tuesday.
She added that the Kuwaiti emir paid a "successful" visit to Iran aimed at holding high-level consultations between the two countries' officials on mutual, regional and international issues within the framework of Iran's foreign policy on the expansion of ties with neighboring states.
"We believe that consultations on enhanced mutual relations, security of the Persian Gulf region and regional issues, including Iraq and Syria as well as emphasis on the necessity to [strengthen] unity and convergence and counter the danger of Takfiri groups and sectarianism will prepare the ground for collective cooperation in the Persian Gulf region," Afkham pointed out.
On his first visit to Iran as head of state, the Kuwaiti emir held meetings with Leader of the Islamic Revolution Ayatollah Seyyed Ali Khamenei and President Hassan Rouhani.
On Sunday, the two countries signed six agreements to strengthen cooperation in various fields including security and trade.