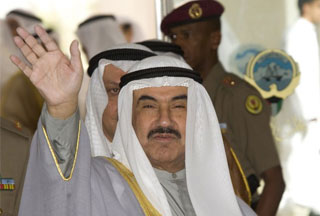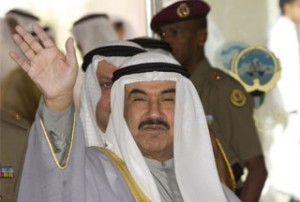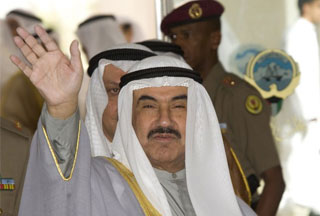 The Kuwaiti prime minister is expected to make a two-day visit to Tehran to discuss issues of mutual interest.
Sheikh Nasser Mohammad al-Ahmad al-Sabah is to begin his official visit on Saturday at the invitation of Iran's First Vice President Mohammed-Reza Rahimi.
Kuwaiti foreign, oil, finance and commerce ministers will accompany al-Sabah during the official trip.
The visit comes as the Iranian ambassador to Kuwait Ali Jannati said last Sunday that Iran is prepared to settle the dispute with its Persian Gulf neighbor over the continental shelf.
In an interview with the Kuwaiti newspaper Al-Qabas, Ali Jannati said that Tehran has always been prepared to hold dialogue with the Kuwaitis on the continental shelf issue.
The ambassador also stated that there have been certain cases of unauthorized vessels crossing into the territorial waters in the Persian Gulf because the maritime borders have not been demarcated in the same way as land borders.