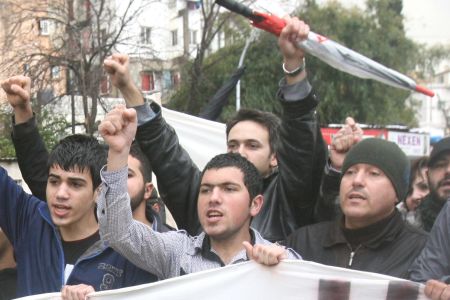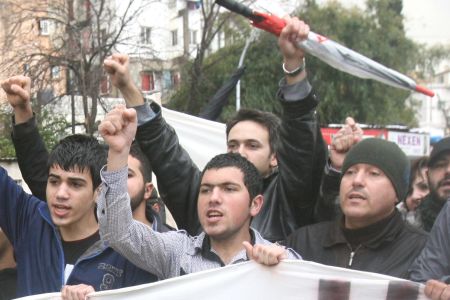 A wave of pro-democracy protests across the Arab world is expected to hit Kuwait as young activists have launched a campaign to stage a demonstration, calling on the prime minister to step down.
A group of young activists, called the Fifth Fence, plans to hold a protest outside the parliament building on March 8 to press for the ouster of Prime Minister Sheikh Nasser Mohammad al-Ahmad al-Sabah.
Meanwhile, a key opposition group demanded the ouster of the prime minister on Monday.
"The first step towards reforms is forming a new government under a new prime minister that should be capable of running the country and reforming imbalances," said a statement by the nationalist Popular Action Bloc.
The new government should combat corruption, safeguard the constitution and public funds, guarantee public freedoms and find solutions for unemployment and housing, said the statement.
The bloc, headed by veteran former three-time parliament speaker Ahmad al-Saadun, is one of the most influential opposition groups in the country.
The newly established Kuwaiti Progressive Group, a liberal movement, also called on the prime minister to quit and urged the implementation of political reforms.
The prime minister, a nephew of the ruler, has been under increasing pressure to resign and in January narrowly survived a non-cooperation vote that could have ousted him.
Since being appointed to the post in early 2006, Sheikh Nasser has fought almost non-stop with the opposition in parliament and five of his six cabinet ministers were forced to resign.