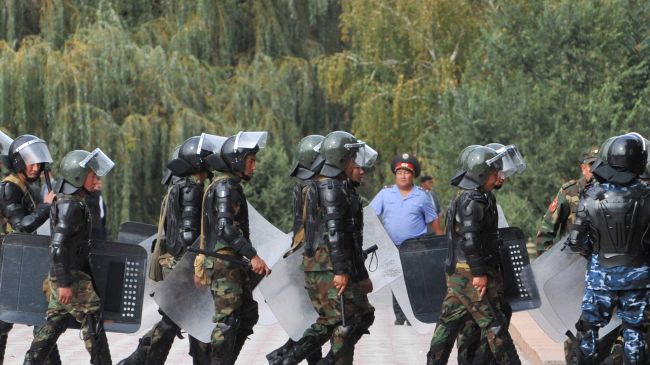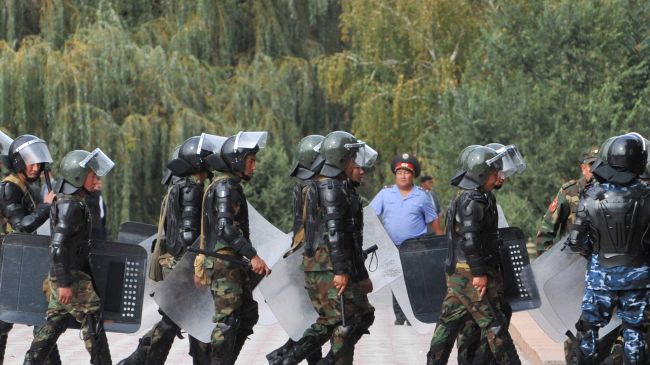 Kyrgyz President Almazbek Atambayev has declared a state of emergency in some parts of the country after clashes between security forces and protesters.
Almazbek Atambayev Dzheti-Ogyzsky district of the northern Issyk Kul region has been under curfew since Friday when the president signed a state of emergency declaration.
The state of emergency declaration, which includes a 9:00 pm to 6:00 am curfew, will last until June 10.
"All the organisers of the meeting at Kumtor will be punished in full accordance with the law. I guarantee that as president of the country," said Atambayev.
"We will not give them the chance to shake and destroy the country."
This came after clashes between security forces and protesters who want Kumtor mine, which is owned by the Canadian mining group Centerra Gold, to be nationalized.
Gold mine demonstrators staged protest late on Thursday, cut off power to the Kumtor mine, blocked roads and occupied local administration buildings.
Kyrgyz security forces moved in on the protestors and hit back with tear gas and rubber bullets.
The leader of the protestors, Ermek Dzhunushbayev, said that the Kumtor mine either "works for the good of the Kyrgyz people or does not work at all."
Centerra Gold company has said, "…until calm returns and safe and secure access can be restored, the Company will continue with an orderly shutdown of the mine facilities."
"We have a contract in place which clearly states the economic conditions set out regarding the mine, as to the taxes that we pay," John Pearson, Vice President of Investor Relations at Centerra Gold said.