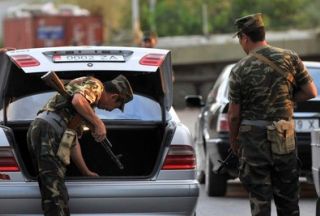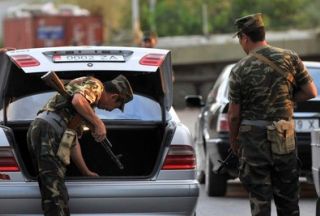 The interim Kyrgyz government has decided to maintain the state of emergency in the country's crisis-hit south as a precaution against a new outbreak of ethnic violence in the region.
On Saturday, the government said that a state of emergency in the southern city of Osh and nearby areas, due to expire on Sunday, would be extended to June 25, AFP reported.
The state of emergency started on June 11 after Kyrgyz groups clashed with Uzbeks, who make up 14 percent of Kyrgyzstan's population of 5.3 million.
The inter-ethnic violence — the worst to hit the country in years — killed up to 2,000 people and affected nearly one million.
The clashes left 300,000 people displaced in Kyrgyzstan and forced another 100,000 to flee to neighboring Uzbekistan.
Kyrgyz interim leader Roza Otunbayeva admitted on Friday that the death toll from the violence might reach 2,000 — 10 times the official estimate of 192.
In Osh, residents were bracing for a new outbreak of violence after Otunbayeva promised to remove cut-down trees, burnt-out cars, storage containers, and other makeshift barricades around Uzbek neighborhoods.
Osh Mayor Melisbek Myrzakmatov said the Uzbeks had time until a deadline of 6:00 p.m. local time (1200 GMT) Sunday to remove the barricades before Kyrgyz authorities resorted to force.
"We gave them two days to remove the barricades. If they do not remove them, we will resort to force," Myrzakmatov stated. "We don't want to touch (the Uzbeks) but you know they have a lot of weapons and Kyrgyz hostages."
On Friday, United Nations Secretary General Ban Ki-moon said that the UN was launching a $71 million appeal to get food, water, and medicine to the violence-stricken country.