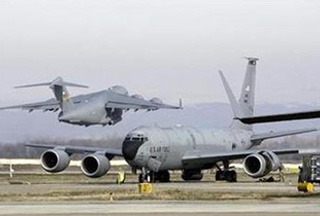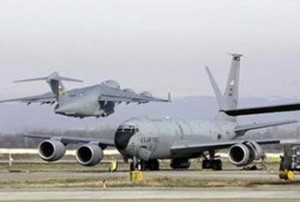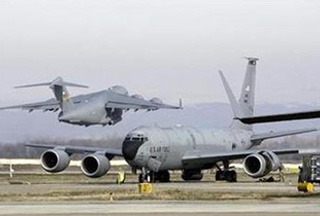 Kyrgyzstan's interim government says that it will extend by another year its accord with Washington over a US airbase despite earlier disagreements.
The interim government's deputy chief Omurbek Tekebayev announced on Friday that Bishkek "is extending by one year the validity of the agreement with the United States over the Manas Transit Center."
The Manas base is central to the US-led war in Afghanistan as about 50,000 international troops passed through the base last month alone.
Kyrgyzstan has made a U-turn after the interim leader Roza Otunbayeva, who opposed the agreement, spoke to US Secretary of State Hillary Clinton on the phone last weekend.
Clinton spoke about "the important role Kyrgyzstan plays in hosting the Transit Center at the Manas Airport," US spokesman P.J. Crowley said.
The Central Asian country has been in a political turmoil after the opposition took power on April 7. More than 80 people were killed and hundreds more were wounded during the chaos.
Meanwhile, Kyrgyzstan's ousted President Kurmanbek Bakiyev, who fled the capital, formally resigned on Friday, according to the interim government.