Asia-Pacific
Kyrgyzstan's president resigns after days of unrest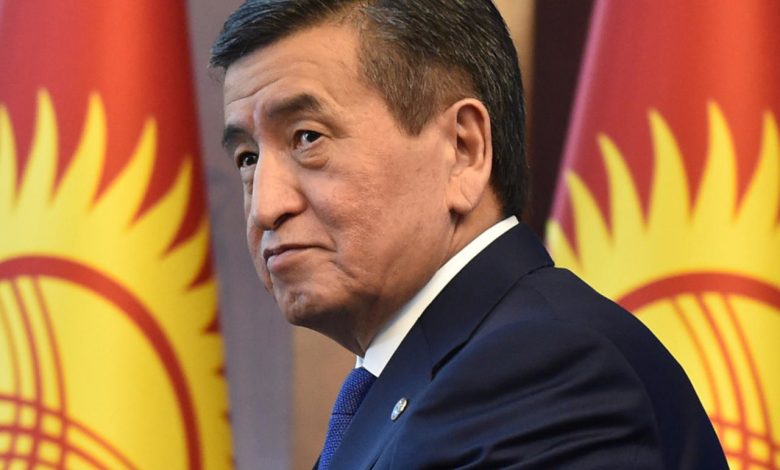 Kyrgyzstan's President Sooronbai Jeenbekov has resigned amid unrest that erupted after parliamentary elections in the Central Asian country.
In a statement on Thursday, Jeenbekov said he had decided to resign in order to prevent clashes between security forces and the protesters who have demanded his removal from office.
He said he feared that violence might break out if the protesters fulfilled a threat to march on his compound.
"The military and security forces will be obliged to use their weapons to protect the state residence. Blood will be inevitably shed. I urge both sides not to fall for provocations," he said.
Kyrgyzstan has been in turmoil since elections on October 4 led to massive protests in the capital, Bishkek.
The official results of the parliamentary elections handed victory to two establishment parties, one of them closely tied with Jeenbekov. The results were rejected by the opposition.
The president declared a state of emergency and ordered troops deployed in Bishkek and elsewhere in the country to contain the unrest that ensued.
After opposition supporters seized government buildings and took to the streets, the authorities canceled the election results.
Jeenbekov said last week he was prepared to resign to help resolve the political crisis in the country.
On Wednesday, Jeenbekov accepted the parliament's choice of Sadyr Japarov — a nationalist whom supporters freed from prison last week — as prime minister.
But hours later, Jeenbekov's spokeswoman said the president had told Japarov he would stay on until new parliamentary elections were held and a date for a new presidential vote was announced.
Jeenbekov is now the third president in Kyrgyzstan to be effectively toppled in a popular uprising since 2005.
Kyrgyzstan is a landlocked country of 6.5 million people with a history of political instability since gaining independence from the former Soviet Union in 1991.
The Central Asian country hosts a Russian military airbase and is a hub for trade with neighboring China.