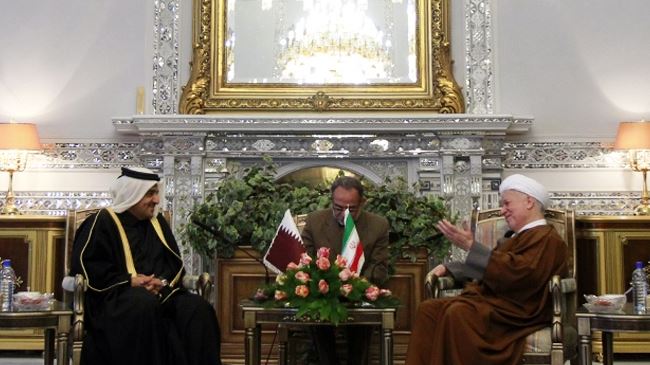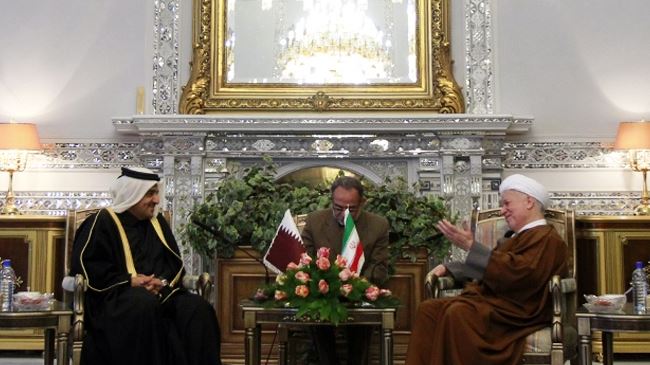 Chairman of Iran's Expediency Council Akbar Hashemi Rafsanjani has warned that the existing rifts in the Islamic world have reduced the power of Muslim nations in the global arena.
"Sectarian, religious and internal disputes have kept Islamic societies busy and in some cases weakened them," Rafsanjani said at a Monday meeting with Qatari Attorney General Ali bin Fatis al-Marri in Tehran.
He pointed to the emphasis put in the Islamic teachings on the need for unity among Muslims and noted, "With a population of 1.7 billion, 60 countries and ample resources that Muslims countries have at their disposal in different areas, we could have become the first decision-making power in regional and international circles."
Rafsanjani argued that the absence of a unanimous strategy in the Muslim world with regard to Palestine has emboldened Israel to adopt more oppressive measures against Palestinians. He also urged the Islamic countries to pay more attention to the problems of Palestinian people, particularly Gazans.
Elsewhere in his remarks, the veteran politician described relations with Qatar as a priority in Iran's foreign policy and underlined Tehran's willingness to expand its ties with Doha.
Al-Marri, for his part, hailed Iran's efforts in creating unity in the Muslim world under adverse circumstances and pointed to Qatar's policy to promote its ties with the Islamic Republic.
Iran and Qatar are at odds on certain regional issues, particularly the crisis in Syria.