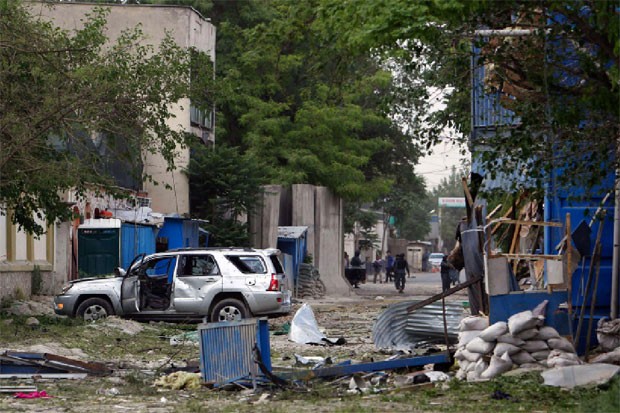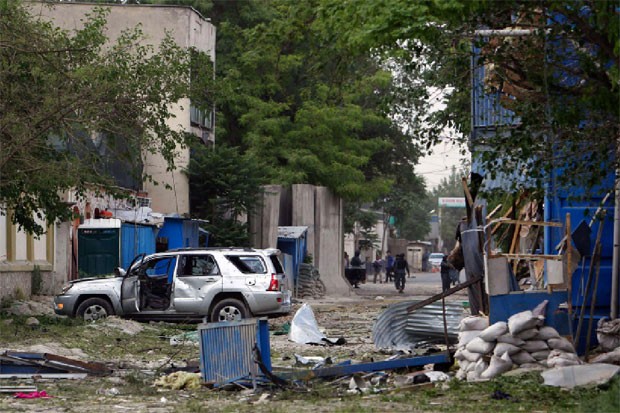 A large explosion has rocked Afghanistan's capital, Kabul, followed by the exchange of gunfire in the city's central district.
As the latest in the string of bomb attacks in Afghanistan's capital, a huge blast hit the city on Thursday evening, followed by the exchange of fire in a Kabul district which hosts foreign embassies and compounds.
Earlier in the day, Taliban militants attacked a British embassy vehicle in Kabul, leaving five people dead, including a Briton, and injuring more than 30 others.
The new wave of violence came as the Upper House of Afghanistan's Parliament ratified the country's Bilateral Security Agreement (BSA) with Washington and the NATO Status of Forces Agreement (SOFA) on Thursday.
Based on the agreements, the US and NATO could keep a total of 12,000 soldiers in Afghanistan next year for what they describe as supporting Afghan forces.
The agreement grants immunity to US-led troops operating in the country. It also allows the US-led forces to carry out deadly overnight raids on Afghan homes, which has triggered widespread protests in Afghanistan.
The Taliban militants have stepped up their attacks against the Afghan government, foreign forces and civilians and the group has vowed to escalate the attacks on Afghan forces, US-led troops, their bases, diplomatic missions and vehicle convoys.
The United States and its allies attacked Afghanistan in 2001 as part of Washington's so-called war on terror. The offensive removed the Taliban from power, but insecurity remains in the country, despite the presence of tens of thousands of foreign troops.