Palestine
Large procession to lay Martyr Hadeel Hashlamon to rest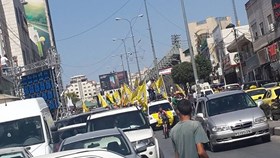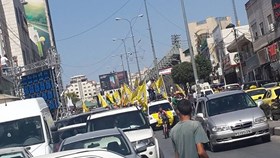 Thousands of Palestinians marched Wednesday afternoon in the funeral of the Palestinian female teen who was shot dead on Tuesday by Israeli gunfire at a military checkpoint in al-Khalil.
Hadeel Hashlamoun, 18, martyred of her wounds sustained after Israeli occupation forces (IOF) shot her at close range and left her to bleed for more than a half an hour.
Hadeel had asked to be searched by a female soldier or be sent back home, but was repeatedly shot by one of the soldiers, according to eyewitnesses.
The mourners chanted slogans calling for revenge and for activating armed resistance in the West Bank.