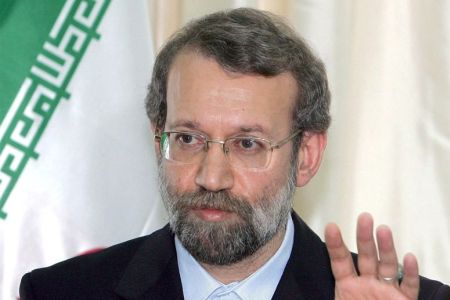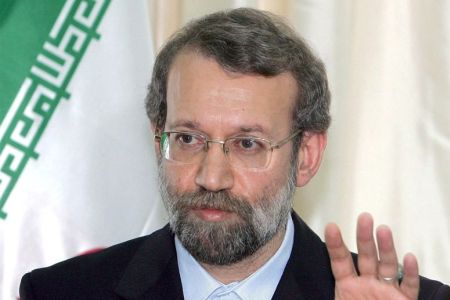 Iran's Majlis (parliament) Speaker Ali Larijani says the US has killed and injured over a million people in Iraq, describing America's attitude on terrorism as "deceptive."
Larijani reiterated in a Sunday address on the floor of the Majlis that the Islamic Republic has repeatedly stated that based on reliable intelligence, "the US follows a misleading approach towards the issue of terrorism and regards it as an excuse to establish dominance in the region," Fars news agency reported.
US Chairman of Joint Chiefs of Staff Admiral Mike Mullen emphasized Friday in a speech at the Hoover Institute that Washington needs to do much more than using military force in the Muslim world, including measures to influence social and economic affairs of Islamic states, calling the new effort "a deterrence of truly strategic nature."
Referring to recent remarks by US Secretary of State Hillary Clinton on her country's role in sponsoring terrorist groups in the region, Larijani blasted the American government for bringing so much death and destruction to the area and asked, "Why should the nations of our region have to pay for your filthy desires?"
Clinton had admitted this week in an ABC news interview that the US created and supported terrorists like Osama bin Laden. She had said, "Part of what we are fighting against right now, the United States created. We created the Mujahidin force against the Soviet Union (in Afghanistan). We trained them, we equipped them, we funded them, including somebody named Osama bin Laden. And it didn't work out so well for us."
Addressing the US government, Iran's Majlis Speaker added, "You created all these wars and destruction and now you admit that these terrorist were hand-made by ourselves? The words of the US secretary of state sounds very similar to the arguments by former Secretary of State Madeline Albright who admitted, 50 years after the US 1957 coup [against Iran], that 'we made a mistake'."
Larijani then said, "How many errors? Are not these words another resort to a new adventurism?"
He added that such statements by American officials prove the point that the Leader of the Islamic Revolution Ayatollah Seyyed Ali Khamenei has been making that "changes claimed by the US are superficial efforts and we must remain vigilant against."
The Iranian senior official also lauded the recent formation of the Iraqi government and emphasized that efforts by Iraq in choosing the leadership at the national parliament, presidency and the premier's office has removed suspicious moves to challenge the country's political scene and demonstrated the deep understanding the Iraqi politicians possess in managing such a situation.
Thanking and congratulating the Iraqi leadership and political parties for the achievement, he expressed optimism that the new development will serve as a beginning in establishing permanent security and growth in Iraq.