Iran
Larijani calls for closer Sino-Iranian relations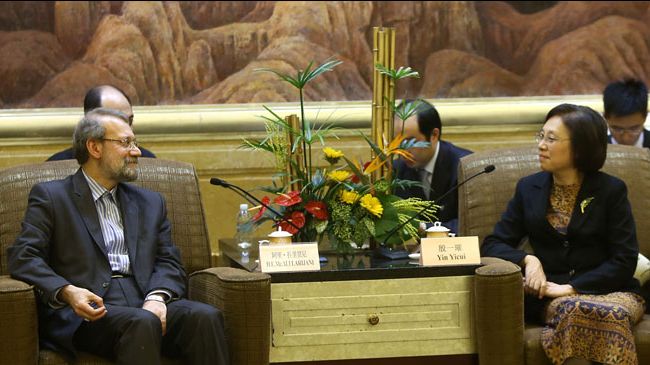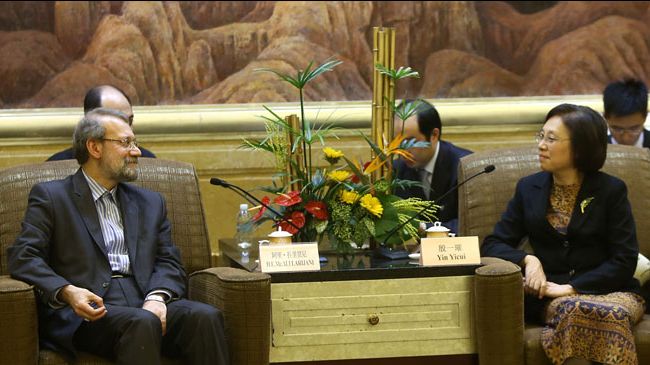 Iranian Majlis Speaker Ali Larijani says the Islamic Republic and China should develop "sustainable" economic relations, describing Tehran-Beijing economic cooperation as "complementary."
"China needs secure energy for development, and Iran … can meet such a need," said Larijani in a meeting with Chairwoman of the Standing Committee of Shanghai Municipal People's Congress (SMPC) Yin Yicui on Thursday.
Larijani, who is on the last day of his visit to China, said that Iran and China enjoy deep-rooted friendly ties, and added that a central plank of Tehran's foreign policy is to boost cooperation with Beijing.
He said his visit to the Asian country was aimed at developing broad cooperation between the two countries and described his talks with Chinese officials as "constructive."
The Iranian Majlis speaker also called for closer Iran-China consultations on developments in the Middle East and Asia.
The Chinese official, for her part, lauded historical ties between Iran and China, and said the visit by Iran's Majlis Speaker would help further mutual relations.
Larijani arrived in Beijing on Tuesday on an official visit to discuss the promotion of parliamentary, political, economic and cultural ties between Iran and China during his meetings with high-ranking Chinese authorities.