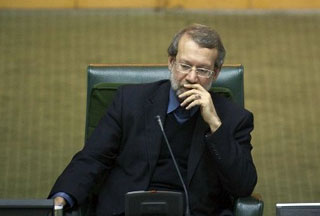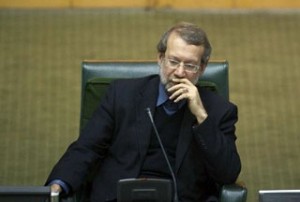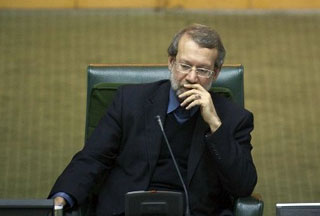 Iran's Parliament Speaker Ali Larijani has denounced Sunday's anti-government protests in Tehran, urging punishment for "desecrators" of the day of Ashura.
Protestors took to some central and downtown streets in Tehran on Sunday, taking advantage of the Ashura ceremonies, the anniversary of the martyrdom of the grandson of Prophet Muhammad (PBUH), Imam Hussein (PBUH), to chant slogans against top Iranian government officials.
Iranian police forces resorted to tear gas to disperse protestors. Seven people were confirmed dead during the unrest.
Condemning the protests, Larijani on Tuesday called for the "most severe punishment" for "desecrators" of the day.
"Majlis (the Iranian Parliament) calls on officials at the Interior and Intelligence Ministries and the Judiciary to arrest the desecrators of the religion and to administer without discretion the most severe punishment for these anti-government individuals."
In a symbolic move, Iranian lawmakers also staged a march at the legislative body in condemnation of the Ashura protests.
Iranian top cleric Ayatollah Hussein Nouri Hamedani and former Judiciary Chief Ayatollah Mohammad Yazdi also condemned the events.