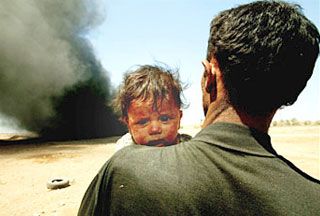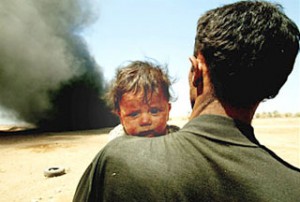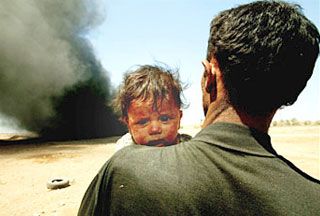 Islamic Iran's top lawmaker holds world powers responsible for atrocities committed in the region, stressing that they are the ones that must put things back in order.
"They must resolve the challenges and crises that regional countries face today," Parliament Speaker Ali Larijani said during a Sunday night meeting with the visiting head of Austria's National Council Defense Commission, Peter Fitschen Bauer.
Larijani also criticized the powers for what he called their inconsistency in fighting terrorism and said that Iran had always fulfilled a positive role in the region as its policies pursued peace.
For his part, the Austrian parliamentarian said that it was strategically important for Afghanistan to benefit from the capacities of a reliable neighbor like Iran in building a stable and peaceful country.
According to 2007 estimates published by an independent London-based polling agency Opinion Research Business over a million Iraqis have died in the violence since invasion of Iraq in 2003.
Unfortunately there are no estimates available on the number of civilians who have been killed in Afghanistan since the 2001 coalition invasion, but according to the latest UN report over 1,500 Afghans have been killed just in the first half of 2009.
This is the equivalent of 10 Virginia Tech shootings in Iraq and Afghanistan everyday.
Each fortnight as many Iraqi and Afghan civilians are killed as the entire amount of US military personnel killed since the beginning of the invasion of Afghanistan in 2002 and of Iraq in 2003.