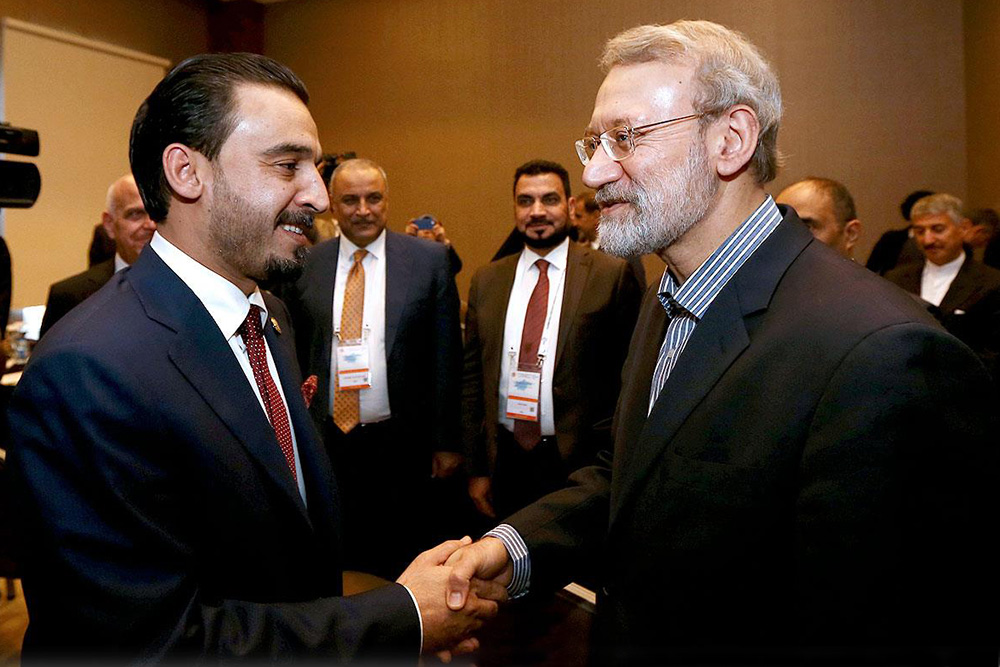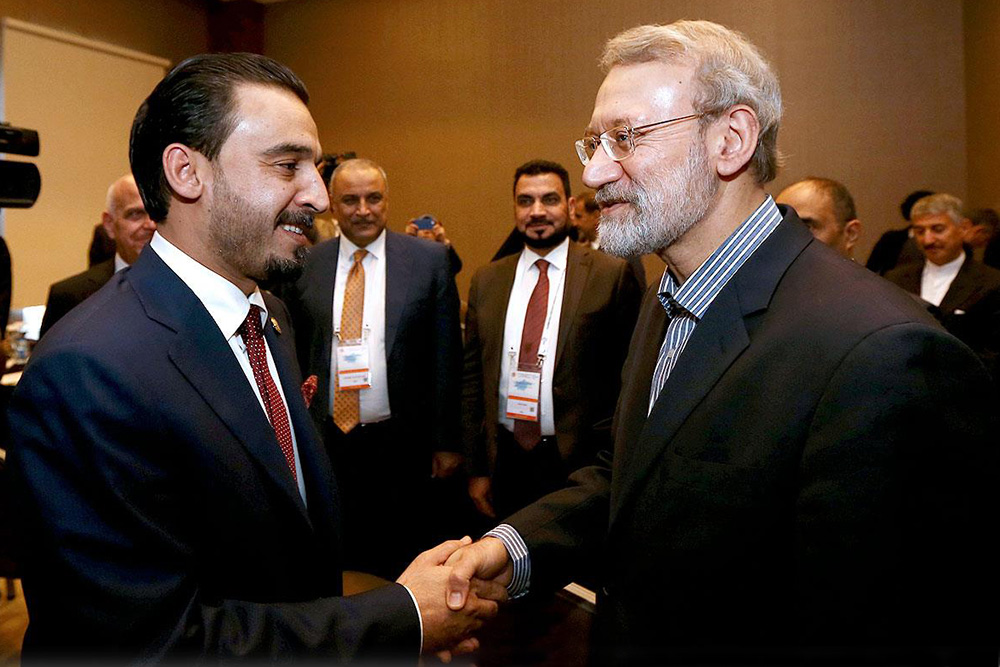 Parliament Speaker Ali Larijani said on Tuesday that some tries to disrupt friendly ties between the Islamic Republic of Iran and Iraq, but to no avail.
Speaking to his Iraqi counterpart Mohammed Rikan Hadeed al-Halbousi on the sidelines of the Third Eurasian Summit in Antalya, Turkey, Larijani said Iran continued its support for Iraq after the former Iraqi dictator Saddam Hussein collapsed as
'Tehran and Iraq are two traditional allies,' the Iranian parliament speaker added.
During the meeting, Larijani underlined that Tehran-Baghdad relations should be further bolstered as Iraq's situation is now changed and there is no room for Daesh terrorists, but American play tricks as they are not the real friends of Iraqi nation.
'The US seeks to dominate the Zionist regime in the region and this indicates the need to broaden and consolidate ties between Iran and Iraq,' Larijani said.
Both US and Zionist regime try to misuse the region, but they will not achieve their goals, he said.
Iraq has successfully passed a very tough terrain and in the new era of construction Iran is ready to help them reconstruct the country at any time, Larijani said.
There are many Iranian companies that can broaden cooperation with Iraq in industries and agriculture, he said.
Larijani also called his Iraqi counterpart to help Iran to fight with environmental problems which has inflicted huge damages to both countries.
The Iraqi parliament speaker, for his part, thanked Iran for its support in fight against terrorism and annihilation of Daesh in their country while calling the need to further bolster relations between the two countries.
Baghdad is opposed imposing any economic sanctions against Iran and is to condemn the move as Iran's stability and other neighbors leave direct impact to Iraq's stability, Al-Halbousi said.
'We will stand shoulder to shoulder with Iranian officials and its people as this can help broaden economic relations between the two countries as this helps lessen impacts of economic sanctions imposed against Iran,' the Iraqi parliament speaker said.
Baghdad also calls for preserving the integrity of regional countries as well as dictating unilateral polices and sanctions against the country, he said.
Al-Halbousi also said that in the near future he will visit Iran while appreciating the Iranian Majlis and officials for their supports to Iraq's territorial integrity.
Enemies cannot achieve their sinister goals as Baghdad believes that it is possible to conquer all difficulties through firm determination and unity, he said.