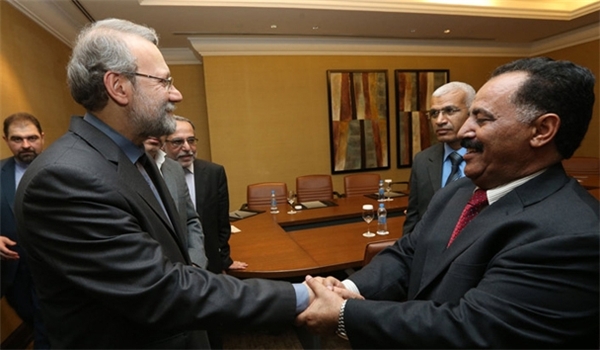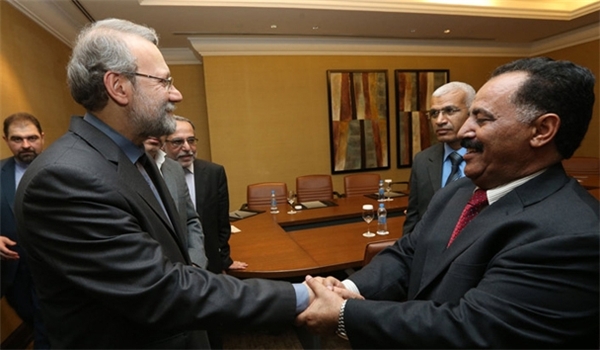 Iranian Parliament Speaker Ali Larijani lashed out at the western countries and their regional allies for supporting the Islamic State of Iraq and the Levant (ISIL) terrorist group, and said the main goal of the Takfiri terrorists is widening gaps among (Sunni and Shiite) Muslims.
"The Takfiri and radical currents want to stir differences among Muslims and create crises in the Islamic countries," Larijani said in a meeting with his Yemeni counterpart Yahya Ali al-Raee in Djibouti on Saturday.
The Iranian parliament speaker pointed to the status quo in the Iran-Yemen relations, and said, "Yemen is a historical and very important country and Iran has always tried to help restore calm to Yemen.
The Yemeni parliament speaker, for his part, noted that under the current conditions other countries should make use of Iran's experiences to resolve the regional problems.
"Some European and American countries are living in calm conditions while they stir differences among Muslims and it should not be forgotten that the US is responsible for the death of many Muslim children."
Larijani visited Djibouti in the Horn of Africa at the official invitation of his Djiboutian counterpart and attended the inaugural ceremony of the new building of the Djibouti Parliament.
Iran is an observing member of the African Union (AU) and has shown an active presence in previous AU summit meetings.
The country is considered as one of the AU's strategic partners along with India, Japan, China, several South American states and Turkey, while Tehran is also believed to be prioritizing promotion of its economic and political ties with the African states.