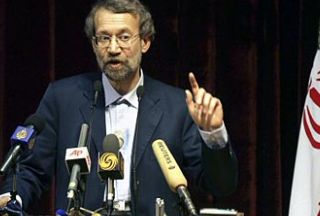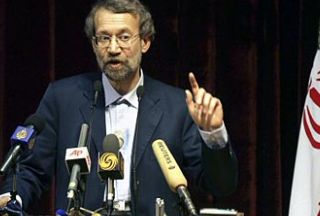 Parliament Speaker says the UN Security Council approach toward Tehran's nuclear program will not yield any result, as Iran will not surrender to pressure.
"We need a new plan in which Iran's rights are completely supported,"
Ali Larijani said in his meeting with UN Secretary General Ban Ki-moon on the sidelines of the Inter-Parliamentary Union (IPU) conference in Geneva.
Larijani pointed to the obstacles created by the US in the way of forming a government in Iraq and said, "The problems of Iraq and of Afghanistan after occupation, which have caused an increase in the production of illicit drugs and led to the spread of terrorism, are the result of wrongful US policies and actions. "
The Majlis speaker criticized the Gaza siege and the destruction of sacred Islamic monuments and urged the UN to take measures against such occurrences.
Ban said that he was against the crimes committed against Gazans and added that to "find a solution to this problem we need fundamental changes."