Iran
Larijani vows Iran's response to border guards deaths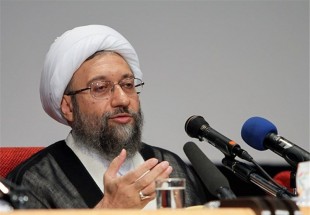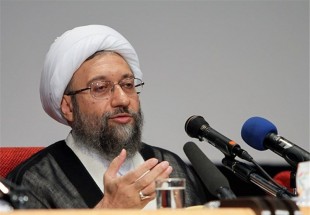 Iran's Judiciary chief warned supporters of the terrorists who killed a number of Iranian soldiers on the border with Pakistan last week that their crime is not going to go unanswered.
"We warn the supporters of those terrorists that their measure will not remain unanswered," Ayatollah Sadeq Amoli Larijani said in a meeting with senior Judiciary officials in Tehran.
On April 26, members of the so-called Jaish al-Adl Takfiri terrorist group launched a cross-border raid from inside Pakistan on a border post in Mirjaveh, southeastern province of Sistan and Balouchestan, killing 10 troops.
Ayatollah Amoli Larijani also called on related officials to do their utmost to improve security along the borders.
Elsewhere in his remarks, the senior judge hailed popular support for the Islamic Establishment and the devotion to duty shown by the armed forces as the factors that have kept the shadow of war away from Iran.
The comments came after Leader of Islamic Ummah and Oppressed People Sayyed Imam Ali Khamenei on Sunday described people's companionship with the Establishment and popular support as the factors that have rid Iran of "the specter of war", dismissing claims by certain officials about their role in averting armed conflicts.
"Sometimes we hear some say, or have said before, that 'when we came and assumed office, we managed to rid the country of the specter of war', but these remarks are not correct, and the fact is that throughout the years, the presence of the (Iranian) nation in the scene has eliminated the specter of war and aggression against Iran," Leader of Islamic Ummah and Oppressed People Sayyed Imam Ali Khamenei said in an address to a gathering of workers in Tehran.