Iran
Larijani warns against mudslinging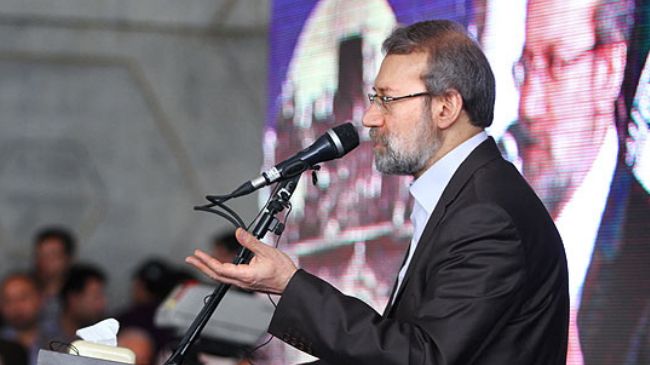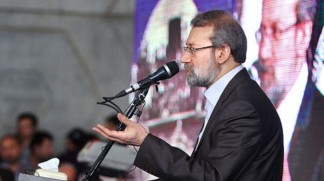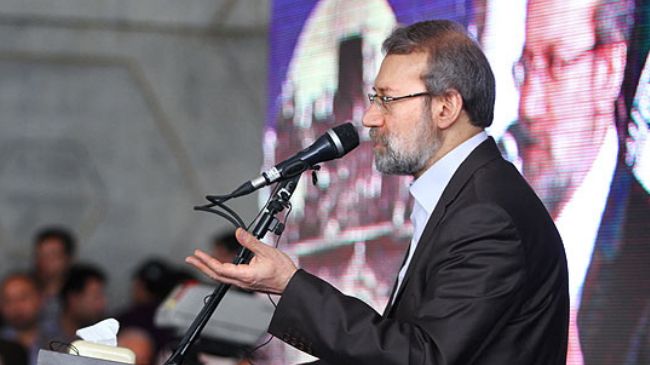 Iran Majlis (parliament) Speaker Ali Larijani has called on the country's presidential candidates to avoid character assassination in their debates.
Speaking at the inaugural ceremony of Imam Ali (PBUH) Highway in Tehran, Larijani also warned candidates against fueling divisions, saying this would violate voters' rights.
The Iranian lawmaker said candidates should refrain from making contentious remarks because Western powers will be monitoring the debates closely and will take advantage of any opportunity.
The official urged the nation to stage a massive turnout in the upcoming election and create another epic political event.
The remarks came less than three weeks ahead of Iran's 11th presidential election, which will see a tight race between MP Gholam-Ali Haddad-Adel, Supreme National Security Council Secretary Saeed Jalili, Expediency Council Secretary Mohsen Rezaei, President of the Strategic Research Center of the Expediency Council Hassan Rohani, former First Vice President Mohammad-Reza Aref, Tehran Mayor Mohammad Baqer Qalibaf, former Telecommunications Minister Mohammad Gharazi, and former Foreign Minister Ali Akbar Velayati.
The final list of candidates to run for president was published by Iran's Interior Ministry earlier this week, after the candidates were approved by the Guardian Council — a constitutional supervisory body tasked with vetting hopefuls for candidacy and confirming election results.