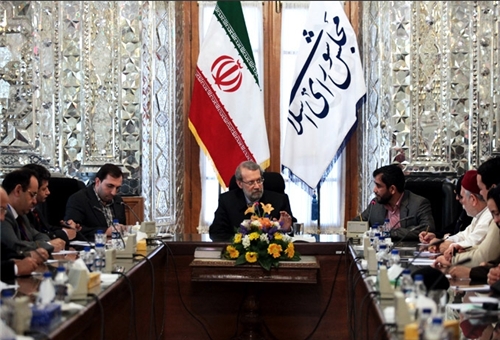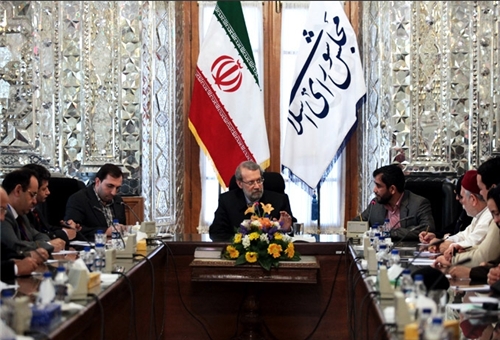 Iranian Parliament Speaker Ali Larijani warned the Islamic countries of enemies' plots to stir sectarian strife among Muslims.
Enemies are seeking to divert the Islamic uprisings' attention from main issues through creating artificial obstacles like Takfiri groups, Larijani said in a meeting with a visiting media group from Tunisia in Tehran on Wednesday.
Underlining the need for unity among Muslim countries, Larijani said the enemies should not be allowed to take advantage of sectarian differences among Muslims to damage their regional and international interests.
In relevant remarks in November, Supreme Leader of the Islamic Revolution Ayatollah Seyed Ali Khamenei urged the Muslim Ummah (community) to increase vigilance as enemies of Islam are hatching increasing plots to stir sectarian strife among them.
"A major problem of the Muslim World today is the imposed, intentional and wicked problem of kindling differences among the Muslim Ummah and (Islam's) religious sects," Ayatollah Khamenei said addressing Hajj officials in Tehran at the time.