World News
LatAm parliament suspends Honduran Congress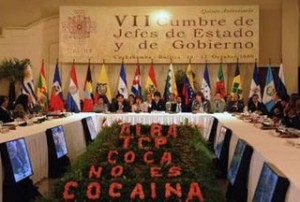 The Latin American Parliament (Parlatino) has suspended the Honduran Congress over the assembly's support for the coup regime in Honduras.
In the course of Parlatino's 25th Ordinary Assembly, member states voted by a solid majority against the Honduran legislature's continued membership in the Latin American Assembly comprised of regional Parliaments in order to promote a unified statute for the mostly Hispanic nations.
"The suspension measure was approved by 103 votes in favor, with three against and seven abstentions," Xinhua quoted Parlatino's Executive Secretary Humberto Pelaez as saying at the organization's headquarters in Panama on Friday.
The move came after the Honduran Congress voted against the reinstatement of the country's deposed constitutional President Manuel Zelaya whose military-brokered ouster in late June drew international condemnation.
"This morning I talked with the president of Honduran Congress, Jose Saavedra, to let him know the suspension resolution against his country," added Pelaez.
The latest congressional decision in Honduras also roused anger amongst Zelaya loyalists, leaving the poverty-stricken nation with a lingering political dilemma regarding the ousted president's fate.