Syria
Latest battle update from Deir Ezzor: map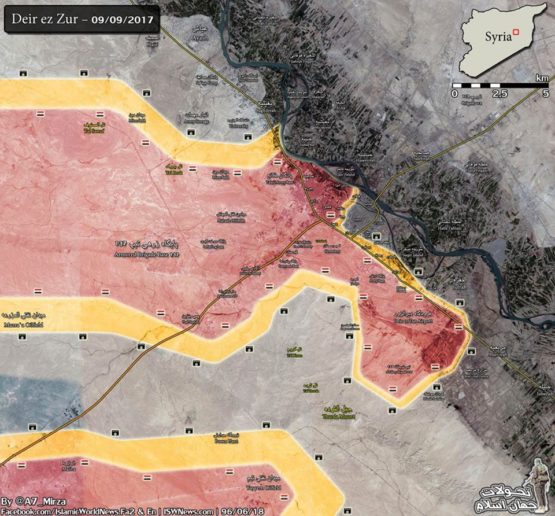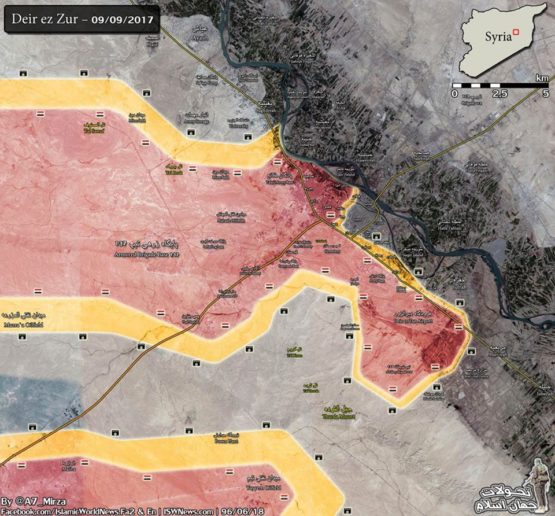 The Syrian Arab Army (SAA) lifted the nine month long siege imposed on the Deir Ezzor Military Airport, Saturday, following a short operation against ISIL.
Not long after lifting the siege on the Military Airport, the Syrian Arab Army launched a powerful attack that targeted the ISIL-occupied Thardeh Mountains.
Intense clashes would follow as elements from the Tiger Forces and Republican Guard attempted to bypass the ISIL's front-lines at points 1 and 2 in the Thardeh Mountains.
Thus far, the Syrian Arab Army has managed to score an advance south of the provincial cemetery, capturing an entire Islamic State tank crew in the process.