Syria
Latest update from Abu Dhuhour Airport battle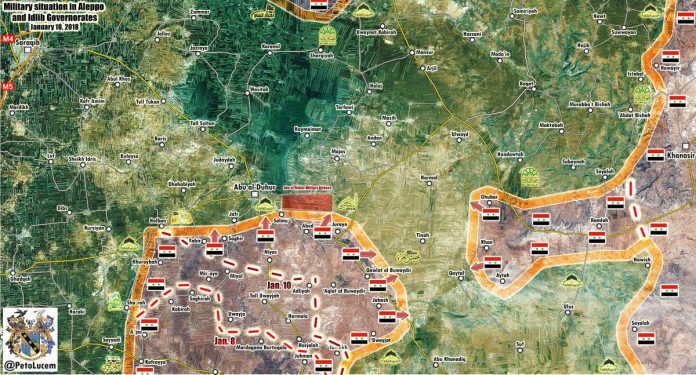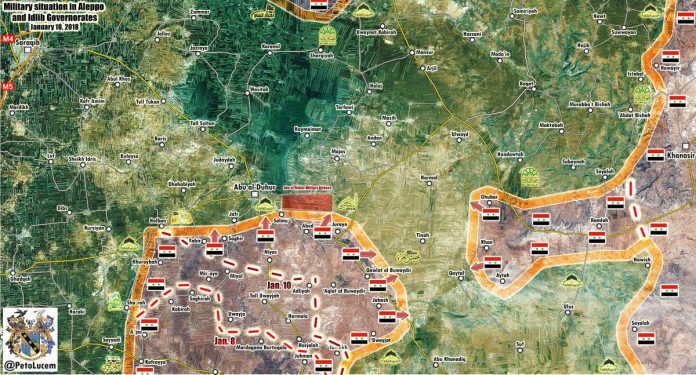 The Syrian Arab Army (SAA) had another big day in the Idlib and Aleppo governorates this week, seizing several sites from the jihadist rebels, despite having to fend off an attack by the so-called Islamic State (ISIS).
The day began with the jihadist rebels launching several attacks along the Hama-Idlib axis, resulting in the capture of two towns near 'Atshan.
However, this attack would be short-lived, as the Syrian Army was able to retake the towns they lost and reestablish control over this area in the Idlib Governorate.
Meanwhile, at the Abu Dhuhour front, the Syrian Army kicked off their first assault on the military airport in a bid to overwhelm the jihadist rebels of Hay'at Tahrir Al-Sham.
Pro-government activists reported that the Syrian Army had seized the southern part of the airport; however, a military source later denied these claims.
According to a military source, the Syrian Army's Tiger Forces are heavily bombarding the military airport with a large number of missiles, while their allies from the Russian Aerospace Forces strike from the air.
The source added that the big assault on the airport should come in the next 24 hours.