Human Rights
Latin America
Middle East
Palestine
Latin American journalists call on UN to secure release of Palestinian counterparts from zionist jails
Hundreds of Latin American journalists and media organizations have called on the United Nations to immediately intervene and ensure the release of their Palestinian counterparts who are currently being held in jails and detention centers across the Israeli-occupied territories.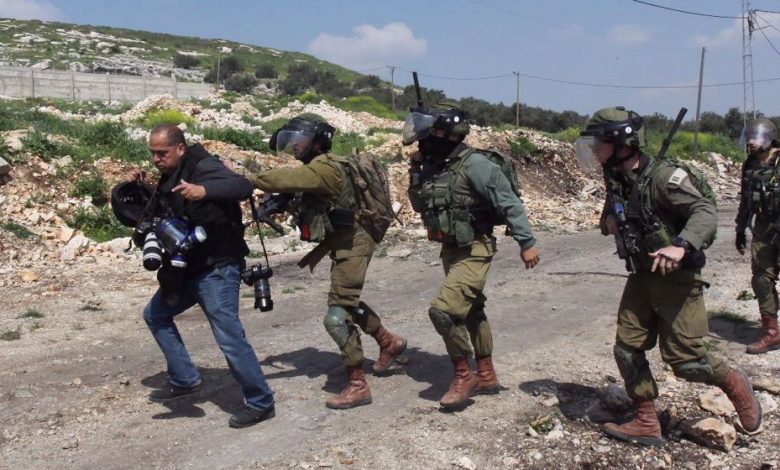 The Journalist Support Committee, in partnership with media outlets, issued a statement, highlighting the suffering of jailed Palestinian journalists, noting in a memorandum that 20 journalists are currently being held in Israeli prisons under administrative detention.
The committee added that incarcerated journalists in Israel are subjected to various forms of abuse and torture.
Administrative detention is a form of imprisonment without trial or charge that allows Israeli authorities to incarcerate Palestinians for up to six months, which could be extended for an infinite number of times.
Chairman of the committee, Saleh al-Masry, expressed his gratitude to all Latin American media institutions and journalists over their solidarity with imprisoned Palestinian journalists.
Masry then called on journalists and media organizations worldwide to throw their weight behind the committee's call for the release of jailed Palestinian journalists, emphasizing that contribution of some 200 journalists to this initiative will be enough to help launch an investigation into the strings of attacks on Palestinian journalists, especially in light of the recent escalation in the occupied territories.
The Committee to Support Journalists started its campaign at the beginning of the current year in order to ensure the release of detained Palestinian journalists from Israeli prisons.
It has been collecting detailed data and information, documents and pictures in order to shed light on the sufferings of the detainees.
On April 20, more than a dozen press institutions appealed to United Nations High Commissioner for Human Rights Michelle Bachelet to pressure the Tel Aviv regime to release Palestinian journalists being held in Israeli prisons amid the coronavirus pandemic.
The eighteen institutions, in a letter addressed to the 68-year-old Chilean politician, expressed great concern over the increasing cases of infection with the novel coronavirus in Israel and the occupied Palestinian territories, warning that they fear the deadly disease could afflict thousands of Palestinian inmates, including journalists, in Israeli prisons.
The institutions noted that Palestinian prisoners' lives are at risk in Israeli jails in light of COVID-19 pandemic since those prisons lack basic medical equipment and prevalent medical negligence has claimed the lives of dozens of the detainees in the past years.
More than 7,000 Palestinian prisoners are currently held in some 17 Israeli jails, with dozens of them serving multiple life sentences.
Over 500 detainees are under the so-called administrative detention in various Israeli prisons. Some prisoners have been held in administrative detention for up to 11 years without any charges being brought against them.
Palestinian detainees have continuously resorted to open-ended hunger strikes in an attempt to express their outrage at the detentions.