Syria
Lattakia: Syrian Army Attacks, Destroys Militants' Stronghold Near Kinsibba Town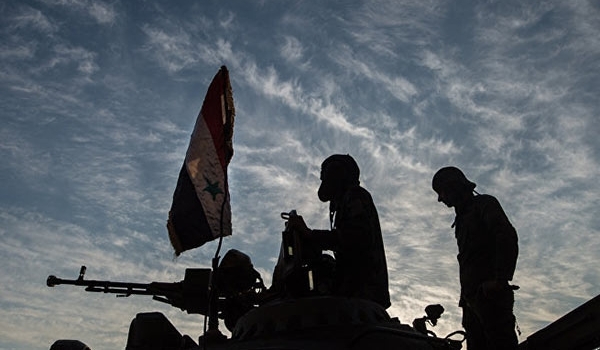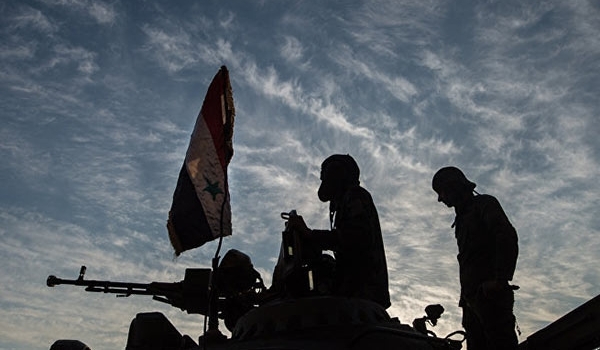 The Syrian army continued its advances in Lattakia, and pounded an important military base of the terrorists just a few kilometers from the strategic Kinsibba town in the Northern coastal province on Wednesday.
The army's 103rd Commando Brigade destroyed the stronghold of the terrorists in the vicinity of Ballah and Shalaf villages which were seized back yesterday.
Ballah and Shalaf villages are very close to Kinsibba town.
Scores of militants were killed and wounded in heavy clashes with the Syrian government forces in the region.
Earlier today, the Syrian army and popular forces managed to cut the supply lines of the terrorists to strategic Kinsibba town in the Northern Lattakia province as they are very close to winning back the town.
"The terrorists cannot resist any further against the army and popular forces and liberation of Kinsibba is very near," a battlefield source said.
The source reiterated that the terrorists' supply routes to Kinsibba have been cut by the Syrian government forces.
"The Syrian army is only 6 kilometers away from the Turkish borders," he added.
In a relevant development on Tuesday, the Syrian Army and National Defense Forces (NDF) managed to liberate more areas in the Northern regions of Lattakia province from militants' grip.
During the operation, the pro-government forces also captured a local ancient castle on the strategic hills overlooking the Shalaf village as militants sustained heavy casualties and their military hardware was destroyed by the Syrian soldiers and their allies.
Earlier on Tuesday, the Syrian Army and their popular allies liberated more areas in Northern Lattakia, including two major towns.
The sources on the ground said the progress by the Syrian army forces made as they aim to push their way into the city of Kinsibba and regaining the control of the key city in rugged areas of Lattakia province.
Meanwhile, informed sources said the Syrian Army's artillery units pounded militants' positions in the two cities of Kinsibba and Bdama in Northern areas of Lattakia, inflicting heavy losses on the militants in the towns.
In a recent development in the Northern province, the Syrian Air Force carried out several combat flights over the terrorist groups' concentration centers in the Northern territories of Lattakia province and targeted them heavily.