Syria
Lauren Booth Plans Syria Children Shelter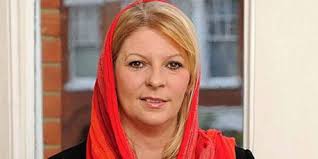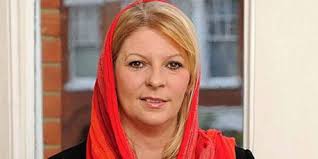 Trying to help Syrian children overcome terrible war trauma, a UK-based charity is planning to open a shelter for Syrian orphans in Turkey, with the help of Tony Blair's Muslim convert sister-in-law Lauren Booth.
"A property, donated by Turkish sponsors has already been secured," Peace Trail said in a statement published on its website.
"Qualified UK trainers in the field of Social Care who have a combined experience of over fifty years in their profession, have committed their expertise to this vital project.
Child Deaths Steal Syria's Future
Syria Children Tortured, Raped
No Education for Syria Children
Misery of Syrian Refugees (Watch)
The Plight of Syrian Refugees (Help Now)
Take Action for Syria (Active Tips)
"Regarding child care, every aspect of the home will fully vetted to standards that fit Islamic principles of love and care," said the statement.
In the past two years, more than 40,000 Syrian children have been killed and thousands more injured in the war between forces loyal to Bashar al Assad's regime and the opposition.
The new shelter was planned in cooperation between UK's Peace Trail and children's organization Atfal (www.atfal.co.uk).
Booth, sister of former British premier's wife Cherie, converted to Islam in 2010 after spending time in Muslim regions especially Palestine.
Planned in Antalya's Hatay Province, at the Syrian/Turkish border, the new facility was only expected to bring relief to a small portion of 200,000 children who have been orphaned or separated from their parents and families in Syria.
"Children are being trafficked and sold in Europe into the slavery of the sex trade. Whilst others roam the war torn streets of Syria desperate for food, safety and hope," the group said.
A new report released earlier this week, titled "Stolen Futures: The hidden toll of child casualties in Syria", has found that more than 11,000 children have been killed in Syria since the conflict there began over two and a half years ago.
Authored by the Oxford Research Group, which specializes in global security, the new study revealed that there were 11,420 recorded deaths of children aged 17 years and under.
The report is not the first about the effect of Syria conflict on children.
In September 2013, The United Nations Children's Fund warned that almost two million Syrian children have dropped out of school.
More than 100,000 people have been killed in two years and a half of fighting between Assad's regime and opposition fighters in Syria.
The fighting has forced more than one million Syrians to flee their home to neighboring countries in addition to the displacement of two millions others inside the country.