World News
Lavrov: No nuclear war possible, Russia will never again depend on West
Russia has rejected any possibility of a nuclear war amid the conflict in Ukraine, warning the United States and the European Union that Moscow will never depend on the West again.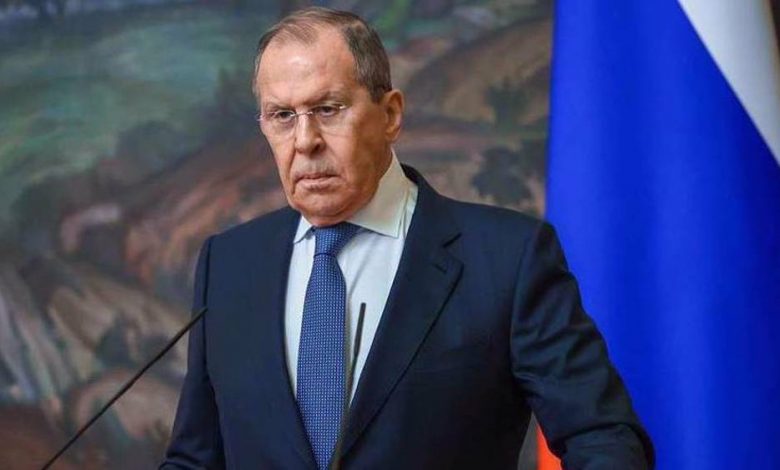 In a press conference in Turkey on Thursday, when asked if he thought a nuclear war could be triggered, Russian Foreign Minister Sergei Lavrov said, "I don't want to believe it, and I do not believe it."
The top Russian diplomat said the words about a nuclear war are only spread by the West and that Russia is not oriented in that direction "Of course it gives us cause for concern when the West, like Freud, keeps on returning and returning to this topic," Lavrov said referring to the Western overtures of a nuclear war.
Lavrov accused the West of using Ukraine as an instrument and making it a threat to Russia. He lashed out at European countries for supplying man-portable anti-aircraft missile systems to Kiev, warning that such deliveries run the risk of damaging civil aviation, not only across the Ukrainian sky, but the entire Europe.
The Russian minister said Moscow merely favors a neutral Ukraine. He said Russia has no intention of attacking any other country and is prepared to offer Ukraine security guarantees. Lavrov said the talk of a potential Russian attack on the formerly Soviet Baltic States "appear to be old hoaxes."
Referring to the Western sanctions against Russia, the foreign minister said Moscow had never used its oil and gas as weapons and that it would always have markets for its energy exports.
"We'll emerge from this crisis with a revitalized psychology and conscience: We won't have any illusions that the West can be a reliable partner," Lavrov said, adding, "We will do everything to ensure that we never again depend on the West in those areas of our life which have a significant meaning for our people."
Meanwhile, Sergei Chemezov, the chief executive officer of Rostec Corporation and a close ally of President Vladimir Putin, said Russia would weather the sanctions.
"If you glance at Russia's history, almost all of that history Russia has battled with different sanctions, with enemies which encircled her, and she always came out as the victor. Now will be the same," Chemezov told Rostec staff.
The remarks come on the heels of talks between the foreign ministers of Russia and Ukraine in Turkey, where they failed to agree on a ceasefire.
Ukrainian Foreign Minister Dmytro Kuleba has called on Russia to allow for the functioning of humanitarian corridors, primarily out of the crisis-hit city of Mariupol. Lavrov has said the actual course of negotiations to resolve the conflict is ongoing in Belarus.
Hospital in Ukraine served as military base
Lavrov also said that a hospital, which was attacked in the southern Ukrainian port city of Mariupol, had been serving as a military base for nationalists.
"This maternity hospital has long been occupied by the Azov Battalion and other radicals. They drove out the women in labor, nurses and general staff. It was the base of the ultra-radical Azov Battalion."
However, Russia's first deputy permanent representative to the United Nations, Dmitry Polyanskiy, rejected the Ukrainian claims of bombing any medical hospital by Russia and labeled them "fake news."
President Putin announced a "special military operation" in Ukraine on February 24. The conflict provoked a unanimous response from the US and its allies, imposing a long list of sanctions on Moscow.
Russia says it will halt the military operation instantly if Kiev meets Moscow's list of conditions. Moscow has specified some of the demands as protection of its interests and nationals in Ukraine and prevention of the country's accession to NATO.
The military conflict has so far displaced more than 1.5 million people in what the United Nations has described as the fastest growing refugee crisis in Europe since World War II.