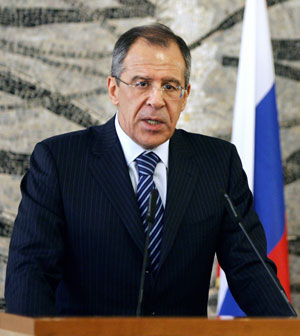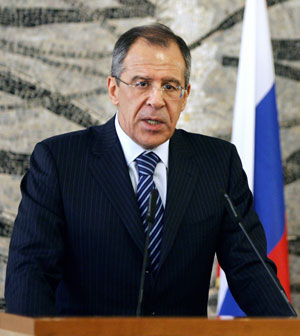 Russian Foreign Minister Sergei Lavrov slammed Syria opposition on Wednesday, saying it was obsessed with toppling President Bashar al-Assad. The top Russian diplomat also stressed that the dialogue was the only way to solve the ongoing crisis in Syria.
For now, everything is running up against the opposition's obsession with toppling Bashar Assad's regime," Lavrov told reporters at his traditional start-of-year news conference.
"As long as this irreconcilable position remains in place, nothing good can happen. Armed actions will continue and people will die.
"Some countries of the West and the Middle East welcomed creation of the opposition coalition. When we asked our partners why they have chosen an attitude that rejects dialogue, we were told that the main task is to unite the opposition, and once that's done, the Western countries taking part in the settlement of the Syrian crisis will talk the opposition into taking a more constructive position," said the minister.
He said that the opposition's insistence on ousting Assad was stemming efforts to find a diplomatic solution backed by the former international peace envoy Kofi Annan and his successor Lakhdar Brahimi.
Lavrov took particular aim at the Syria National Coalition, a broad-based group backed by the West founded in Doha last year, for seeking the toppling of Assad as one of its fundamental aims.