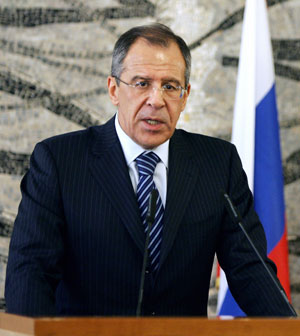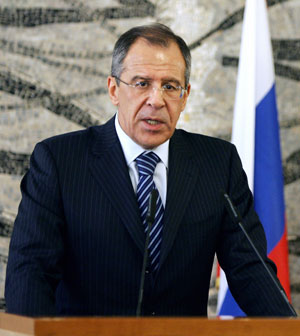 Russian Foreign Minister Sregei Lavrov said on Thursday that the shelling which took place on Syria-Turkey border a day earlier was of great concern, adding that the incident was a tragic incident.
"As far as the incident between Syria and Turkey goes, it is of great concern for us. The situation is deteriorating with every coming day," Russian Foreign Minister Sergei Lavrov said at a news conference during a visit to Islamabad.
"We have reached the Syrian authorities through our Ambassador to Syria, and they have assured us and UN-Arab League envoy Lakhdar Brahimi that what happened on the Syrian-Turkish border was a tragic accident. It won't happen again," he said.
Syria bombarded Wednesday the Turkish border town of Akcakale, killing five people and wounding at least 13 others.
Later on Damascus said it would stage an investigation into the incident.
Ankara hit back, as it shelled the Syrian area of Tal Abiad on Thursday, 10 km far of the Turkish border, according to Reuters.