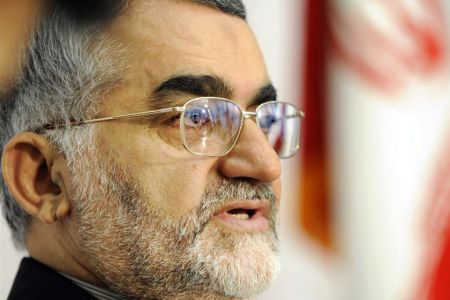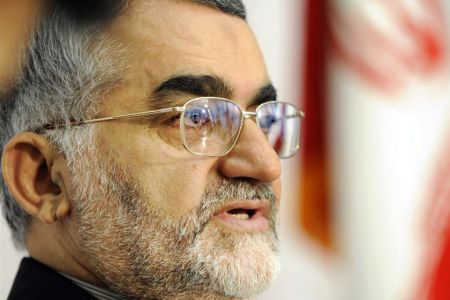 A senior Iranian lawmaker has scoffed at a new round of unilateral US sanctions against the Islamic Republic as a "childish" move by the West to press Tehran.
"These sanctions are the West's childish approach against Iran and they suppose such measures will impair the Islamic Republic's stance in the Istanbul talks," Head of the Majlis National Security and Foreign Policy Commission Alaeddin Boroujerdi said on Friday.
On Tuesday, the United States imposed fresh unilateral sanctions on several Iranian companies it accuses of involvement in Iran's nuclear energy program.
The US Treasury Department on Tuesday singled out two banks, an insurance company and a local shipping line, while the new sanctions also target former Iranian Energy Minister Parviz Fattah.
The latest round of sanctions follows talks between Iran and the P5+1– Britain, China, France, Russia, and the US, plus Germany — in Geneva earlier this month, where the two sides agreed to continue talks in January in Turkey.
"The Islamic Republic considers dialogue a logical approach but the US — who fails to reach its goals in the arena of negotiations — try to use the childish policy of sanctions to pressure Tehran," Boroujerdi pointed out.
"If US officials had ability and logic in the international arena, they would have been able to defend their viewpoints in the Geneva talks," the Iranian lawmaker was quoted as saying by Mehr News Agency.
Boroujerdi further downplayed sanctions against his country as a futile measure the West has taken against the Islamic establishment of Iran since the 1979 Islamic Revolution.
The senior lawmaker speculated that both the US and Europe would eventually accept Iran's mastery in nuclear science. "They will agree that the Islamic Republic has in effect joined the world's nuclear club."