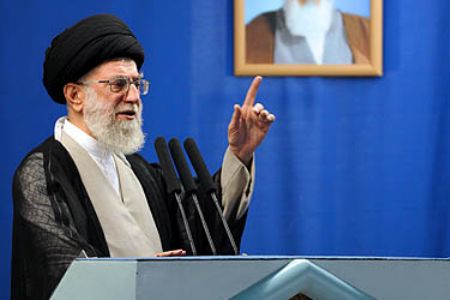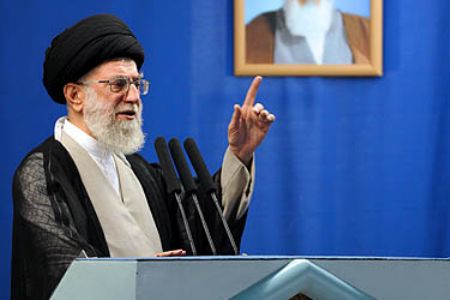 Leader of the Islamic Ummah and Opressed People Imam Seyyed Ali Khamenei has described the flood disaster in Pakistan as the "most urgent" issue of the Muslim world.
Addressing crowds of worshippers at Tehran University after Eid al-Fitr prayers on Friday, Ayatollah Khamenei expressed deep sorrow over the catastrophic floods in Pakistan and the lingering humanitarian crisis it has brought to the country.
Iran has so far sent more than 400 tons of humanitarian aid including tents, blankets, food and medicine to Pakistan, and has also announced its readiness to play an active role in the reconstruction of the country's flood-ravaged regions.
Imam Khamenei said the measures taken so far to relieve the disaster-hit Pakistanis was far from enough and appealed to all Muslims across the globe to help their brothers in Pakistan.
"The Iranian nation and government, other Muslim nations and governments, and Islamic societies including the Organization of the Islamic Conference and Muslims communities in any corner of the world [must] rush to help the Pakistani nation and government and meet the various needs of the flood victims in Pakistan," the Leader said.
The international community has also pleaded for a boost in global relief efforts to help some 800,000 Pakistanis stranded in areas only accessible by air in the aftermath of the country's worst-ever natural disaster.
The floods washed through one-fifth of Pakistan in August, leaving at least 1,760 people dead and affecting at least another 17 million.
Imam Khamenei further warned about efforts by some powers to take advantage of the political unrest and security gap in the violence-wracked country.
"Some are seeking to turn Pakistan into their military base," the Leader cautioned, expressing hope that Islamabad would resolve the predicament by fulfilling its obligations.